The Economics of the Cloud
Judith Hurwitz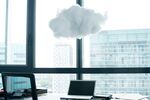 I am constantly asked, "If I move most of my applications to the cloud, will my company save a lot of money?" It would be wonderful if it were possible to apply a simple model to determine the cost benefit of moving applications to the cloud against keeping them in house. Maybe someday there will be an app for that. Today, the real answer is: It depends.
All cloud service providers are not created equal. Such companies as Amazon.com have an advantage in the market because they jumped in early and established dominance—especially among emerging "born on the Web companies." Even traditional businesses use Amazon.com's cloud services because of their low price. But others have opportunities to get into the act by offering more security and protection. IBM has created a cloud service that will indemnify customers against legal challenges based on service interruption. HP is the latest company to try to upend Amazon's market position by offering a similar service.
Businesses considering this emerging technology need to weigh the type of service vs. the value (and revenue) to the business. Cloud computing can be used in a variety of ways. Here are three scenarios that will help managers evaluate the economics of the cloud.
Scenario One: Commodity services. E-mail, for example, doesn't boost profit margins or brand recognition. It's important, but a cloud vendor can deliver this service at a fraction of the cost—as much as a 70 percent saving (your savings may vary). One option is a public cloud service such as Google, which offers a premium e-mail system for $50 per user, per year—including support. (Google's Gmail is free, but there's no support.)  Many companies are this type of commodity service to the cloud.
Scenario Two: Rainmaker services. Your organization may have innovative and highly profitable services. For example, a financial services company has a specialty payment service for a network of midsize banks that, in turn, resell these services to customers. A cloud service provider could be a less expensive alternative, but it might not be the best option. If your data center is underutilized, it may be more cost effective and secure to transform a portion of your existing data center into a cloud service. Plus, building your own private cloud will give you more control to manage expenses and maximize profits. A private cloud can be designed by a systems or consulting organization such as IBM, EMC, Microsoft, VMware, or Accenture.
Scenario Three: A balanced approach. In the real world, most companies will have needs for both scenarios one and two. Some companies will use a public service for customer relationship management services but will store the private data about those customers in the data center, where security is more predictable. These companies will use a public cloud service for mail but use a private cloud for a profit-making service.
Business strategy should drive how and when to use cloud services. There are good options in the market—with more likely to come—but make the decision on how best to achieve revenue goals, combined with time to market and the ability to create repeatable value.
Before it's here, it's on the Bloomberg Terminal.
LEARN MORE