Wringing Lessons From Microworkz's Failure
By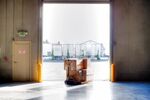 When it comes to business failure, it's hard to top the swift rise and fall of computer maker Microworkz. Founder Richard Keith Latman shut down the Seattle company in 1999, after an unexpected onslaught of PC orders left it unable to ship product or pay suppliers. Microworkz was sued by Washington State's attorney general, which obtained a $1.5 million judgment against Latman that was never collected because he filed for bankruptcy. In 2006, he pleaded guilty to bankruptcy fraud and was fined $65,000.
Now Latman, 46, is the chief executive officer of Baltimore-based iMagicLab.com, which sells software for car dealers, and Latman Interactive, a gaming company. His new book, The Good Fail, (May 2012, John Wiley & Sons) details his experience with Microworkz. I spoke to Latman recently about the lessons entrepreneurs can learn from his failure; edited excerpts of our conversation follow.
(One aside: Because I noticed certain elements in the book do not seem to match media accounts of the company's failure at the time, I asked Latman to verify them, but he couldn't. I followed up with a Wiley spokesperson, who e-mailed me a statement explaining that the book went through the publisher's "standard legal vetting process" and that its "authors are contractually responsible for delivering factually accurate material as part of the manuscript submission.")
Have you always been an entrepreneur?
I had an entrepreneurial streak by the time I was about 5 and I was twisting paper clips into rings for the girls in my class. In high school I sold T-shirts for fundraising committees, and later on I had a custom bumper-sticker company and a check-writing product I developed for IBM PCs.
Is there an overall takeaway from what happened at Microworkz and what you learned?
I think the problem is that, as many young men do, I believed I was impervious. I had visions of grandeur, like I could change the world and I had enough intellect to push through problems. I thought, even if I swept them under the rug, I could keep moving.
For businesses that fail, I would say if you got in over your head, step back and take a deep breath. Failure by itself, when handled properly, it's not a bad thing. You fell down a thousand times when you were learning to walk and you kept trying.
The crash of your company was very public. What was happening at that time?
Microworkz hit the front page in 1999 because we donated some computers to students whose scholarships fell through. I thought we had a chance to build a game-changing company, but I was unprepared for all the details, publicity, and planning I needed to do. When we got inundated with orders, what I would have done today is said we were sold out. Then I would have scaled up, gotten VC [funding], and planned for success. The biggest mistake in my life was running with it and thinking I could make this happen, lower the cost of computing for kids across the country, and level the playing field for computer technology.
During those months, we grew from three people in a small storefront to over 100,000 square feet and 213 people with big manufacturing and supply lines, shipping contracts with UPS, and all this time my phone was ringing off the hook.
What was the last straw?
Our undoing was the media writing about us in Seattle, talking about how we were taking orders and not shipping. Once that cycle started of negative publicity, we started getting chargebacks, the attorney general started auditing us, and our resources kept getting pulled in all different directions.
You wake up the next morning, dragged through the mud and literally broke. I had to think about how to feed my family, what do I write on a résumé: That's the book. I even started using my middle name, Keith, instead of going by Rick at that time. Unfortunately some people need to take that kind of hard hit to learn.
What did that hit teach you?
A lot of people think they're going to build a company and hold it forever. You may bring key entrepreneurial traits to the table, but you probably don't have everything needed to conceptualize, create, grow, run, manage, and take a company public. We had a buyout offer; had I taken it, the company would have grown and they would have brought in seasoned management and board oversight and a richer, deeper team of finance managers.
We tried to build these things but we didn't have any experience, and learning on the job is not a good way to do things.
In the book, you talk about how small business owners should surround themselves with hunters, not farmers. What do you mean?
Hunters are proactive in their search for information and opportunities and execute with precision. Farmers gather and gather and gather information and don't get much done in the short term. It takes a lot longer to grow food than to shoot it.
A startup company needs aggressive people who are going to go out, close deals, and make things happen early on, because they don't have the resources to wait. And when you wait, it takes too long to realize the mistakes you've made and by then it's too late to fix them.
You advise startups to take "no" for an answer, which is counter to most of the business advice they get.
It's important to realize when a "no" is actually the right answer. You might be too small, unable to deliver, you don't belong in the space you want to lease. When you get a "no," ask yourself "What do they know that I don't know?"
We had the Houston school district call and order 320 computers. We should have said no because we were unprepared to deliver them. My current company was involved in negotiating with 73 car dealers on the East Coast and we realized the deal was too big, so I pulled the plug on it. That's the hardest thing for an entrepreneur to do, turn down a deal and say, "Wait a second, maybe that's not for us."
How are you able to do it now, when you could not before?
We have a deal committee. Any time something is over a certain resource allocation or we have to hire more employees to do it, we meet in committee and discuss it; we no longer leave it up to an individual. That way, everybody's concerned with their jobs and profitability, and risk-reward ratios are kept in check.
Before it's here, it's on the Bloomberg Terminal.
LEARN MORE