Tuck Brings Online Learning Into the MBA Classroom
Alison Damast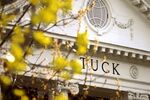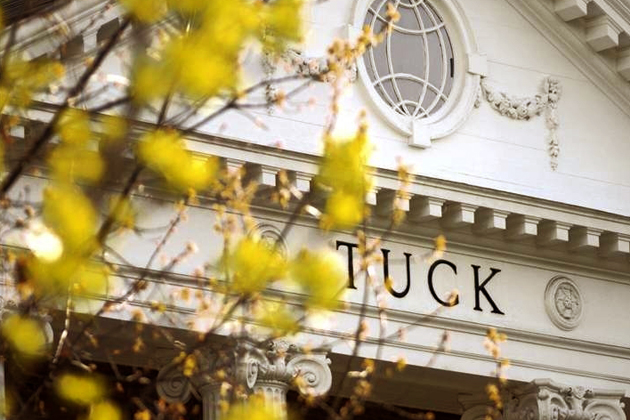 Dartmouth College's Tuck School of Business is transforming the way it teaches many of its MBA core classes, delivering portions of them online via video lectures, and using online quizzes and discussion boards. About a dozen Tuck professors are participating in the effort, using videos to teach introductory material in classes such as Managerial Economics, Statistics for Managers, Corporate Finance, and Operations Management, the school said. Beyond the core classes, the school has experimented with using videos for two of its elective courses: Retail Pricing and Service Operations.
Tuck Dean Paul Danos, who spearheaded the pilot program this school year, says he got the idea after doing an online tutorial with his granddaughter on Khan Academy, the nonprofit education website that offers thousands of free YouTube-based lessons.
"I was doing the lesson with her and I thought, Why can't we do something similar to the Khan Academy?" says Danos. "I told professors anything you can put up on a whiteboard should be put up in advance so you can have more time in the classroom for conversation and face-to-face interaction."
Praveen Kopalle, a Tuck marketing professor who teaches the Statistics for Managers course, a required class for first-year students, was the first professor who participated in the project. Kopalle liked the idea of exposing students to some of the concepts in class before they step into the lecture hall, he said. He also thought it would be especially helpful for the school's international students and those who have not studied statistics before, as they could review the material at their own pace.
For his introductory statistics course this fall, Kopalle produced nine videos using a tablet and Camtasia screen recording software, and he distributed them to students before the term started. Students don't see his face during the video but hear his voice while he explains the concepts on the tablet, which functions as an online whiteboard. He asks students to study the video pertaining to the lesson he's teaching before coming to class. He also asks them to take an online quiz where they can see instantly if they'd mastered the concepts; the quiz counts toward their class participation grade, he said. If students have questions about the material, they can post a comment on an online discussion board and receive an answer from either Kopalle or a fellow student.
The videos have proved to be a success so far; in a survey of 134 first-year MBA students who took Kopalle's class this fall, about 80 percent of students said they found the videos to be a useful part of their overall class experience and liked the technology, while 72 percent said it improved the way they learned the material. It also has proved to be a useful tool for Kopalle, who can monitor which of his 270 students took the quizzes, what scores they received, and how much time they spent watching the videos.
"It gives me lots of diagnostic information that I can then link to class preparation," he said. "The classroom experience is much richer because of the experience, because we can dig deeper into the material."
Professors from other schools are beginning to experiment with online courses, with some making them available to the public.  Back in February, we wrote about how several professors from top MBA programs were participating in The Faculty Project, a website that allows professors to upload free courses and supplementary course materials, as well as interact with students.
For now, Tuck's videos are only available to students, but the school is "discussing whether to make the course material public," said Christopher Huston, Tuck's digital specialist, in an e-mail.
It will be interesting to see in the next few years if other B-schools decide to take a "Khan Academy" approach to their core classes, allowing students to master the material at their own pace. Tuck's Danos says he believes his school is at the forefront of this trend, and he expects others will follow.
"Even at the very best business school, at least 50 percent of everything that is taught could be loaded in advance now that we have the technology," he says.
Join the discussion on the Bloomberg Businessweek Business School Forum, visit us on Facebook, and follow @BWbschools on Twitter.