In the Global Fight for Jobs, Don't Lay Down Your Weapons
Harold L. Sirkin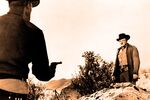 America is in a global fight to create and retain jobs. It's a battle our children can't afford to have us lose.
That's why I'm concerned that Congress, enmeshed in election year politics, might fail to renew the Export-Import Bank's charter, which expires at the end of this month. This could put U.S. exporters at a disadvantage. It would be like going into a gunfight armed only with a penknife.
While I'm not a big believer in government intervention in business, the Ex-Im Bank has been very helpful. Established during the Depression to help support U.S. exports, the bank provides loans, loan guarantees, and export credit insurance to companies selling U.S. products overseas. In the last 20 years, the Ex-Im Bank has helped export $365 billion in American goods and services. Most other major exporting countries, including China, have similar programs.
The bank has a great credit history and in fact makes money on its financing. For all practical purposes it's self-sustaining, so why the controversy?
There are three main reasons. First, the bank's portfolio—which grew from $12.6 billion in 2007 to $32.7 billion in 2011—is backed by the full faith and credit of the U.S. government. At times like these, some argue, pointing to the recent real estate debacle, we just can't afford to take on such risks.
Second, much of the bank's financing has benefited large corporations, which could finance overseas customers' purchases with their own funds.
Third, helping foreign companies purchase U.S. goods gives the foreign companies an advantage over their U.S. competitors. Critics frequently cite overseas airlines.
Such criticisms may have some merit, but the global world of commerce is a tough, unforgiving marketplace with relentless competition from everyone, everywhere. Without the Ex-Im Bank, foreign companies would gain an additional advantage in the global business gunfight.
In the history of the world, unilaterally disarming has proven to be a bad strategy. In our battle to create and retain quality jobs, it's an equally bad idea.
Before it's here, it's on the Bloomberg Terminal.
LEARN MORE