Faith, Business, and Education
Linda A. Livingstone and Michael L. Williams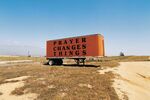 In January, former senator and Republican presidential candidate Rick Santorum pointed out an alarming statistic for all of us in higher education. According to Santorum, "Sixty-two percent of children who enter college with a faith conviction leave without it." These comments struck a nerve with hundreds of faith-based colleges and universities that seek to nurture faith as a part of the educational process. In these institutions of higher education, faith is explored and embraced as a conversational partner with reason and science.
Anyone familiar with contemporary higher education is aware of the issues Santorum raises. However, it is worth noting that the most robust data on the topic portray a different phenomenon altogether. In 2004, researchers at UCLA surveyed more than 112,000 freshmen as they enrolled in 236 public and private colleges and universities, and then followed up with 14,527 of these students again in 2007 as they completed their junior years. Their findings indicated that religious engagement during college did languish but overall, students' spirituality increased. What's more, according to data collected by the National Center for Education Statistics, fall enrollment at schools affiliated with the Council for Christian Colleges and Universities increased 12.5 percent between 2003 and 2009.
Over many years in higher education in religiously affiliated institutions across the nation, we have seen countless ways in which the college experience brings faith to life for not only undergraduates but also graduate-level students.
From our point of view, the college experience provides a unique—and critical—opportunity for students to reflect upon, question, and strengthen their personal faith. Even in the fields viewed as most "secular," like graduate management education, we believe students are best served by exposure to state-of-the-art thinking about contemporary practice along with moral grounding from deeply held values. At Pepperdine University's Graziadio School, we refer to this as "values-centered leadership," and it is core to our institutional mission.
Many of our students find their personal religious faith serves as a foundation to help guide life's decisions. The college experience allows students to develop themselves and their skills. Allowing our most deeply held values—which are often grounded in religious beliefs—to shape our practice strengthens the commitment to these values and provides a safe space to grow in character and virtue.
Values-centered leadership should not be confused as simply "doing good" without regard to fundamental business principles. In fact, many highly successful corporate leaders incorporate deeply held faith into their business models. These values empower them to respond to the unrelenting pressure to maximize profit at any expense.
For instance, John Mackey, chief executive officer of Whole Foods, consistently delivers strong corporate performance by focusing every aspect of Whole Foods' business model on a "higher purpose" than quarterly profit. The company's philosophy guides its practices, which include donating to communities through philanthropic engagements and valuing its employees through generous benefits and compassion. Businesses like Whole Foods prove that businesses can be successful at both generating profit and demonstrating deeply held values.
Likewise, while it is easy to paint higher education as a destroyer of faith and a purveyor of nihilism to future generations, we should be careful in painting with too broad a brush. In many cases, at both private religious institutions and public research universities, students actively integrate deeply held values and religious faith into their education.
It is unwarranted to suggest that modern society is not well-served through the values of higher education, or that higher education decays students' religious and spiritual values. Rather, many students and alumni of our universities find that contemporary higher-education institutions are often the most fertile space for cultivating and nurturing a robust faith that aggressively seeks deeper understanding of our empirical world and the societies in which we live.
Join the discussion on the Bloomberg Businessweek Business School Forum, visit us on Facebook, and follow @BWbschools on Twitter.
Before it's here, it's on the Bloomberg Terminal.
LEARN MORE