pursuits
Anything You Want, Only $10 a Month
Microsoft embraces the subscription model familiar to any smartphone owner to sell its XBox game console
By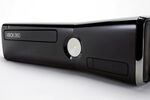 Microsoft's Xbox just got a whole lot cheaper. Well, sort of. According to the Verge, the software giant is planning to adopt a model familiar to any smartphone owner and will sell its hit gaming console for just $99—if you sign a two-year contract for Xbox Live. The online entertainment service will set you back $15 a month.
For those keeping score, the new contract offer seems like a deal, but actually costs $40 more than if you paid for everything up front. Doing the latter costs $420 (about $300 for the console and another $120 for two years of Xbox Live), while the new pricing setup will cost about $460 over two years.
Microsoft's pricing shift is a sign that even the established tech giants are embracing the Era of the Subscription. Thanks in part to the rise of cloud computing and the ubiquity of high-speed Internet, monthly subscriptions are the business model du jour in Silicon Valley (at least for those companies that have a business model). You can get unlimited amounts of almost any virtual thing you want for roughly $10 a month: movies (Netflix, Hulu), music (Spotify, Rdio), and storage (Dropbox, Box).
The trend holds for nonvirtual products, too. Birch Box, a New York startup and emblem of a trend, sends a box of beauty samples to subscribers each month. Dollar Shave Club will—you guessed it—send monthly razor packs for as little as $1. And Amazon.com offers discounts on a wide variety of household goods and groceries for consumers who "subscribe" to buying the same item every few months.
Tien Tzuo, the former chief marketing officer for Salesforce.com, calls this a transition away from "a 20th century product-based, 'buy once' economy to a 21st century services-based 'subscription economy.'" Maybe he's right. Maybe this is symbolic of a shift from George W. Bush's "ownership" society and toward a usage-based society, one where everyone rents and pay-as-you-go plans dominate. Or maybe it's just a way for companies to make an extra 40 bucks.
Before it's here, it's on the Bloomberg Terminal.
LEARN MORE