The FEC: A Toothless Watchdog for a $6 Billion Election
Partisan gridlock cripples the Federal Election Commission
By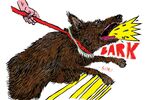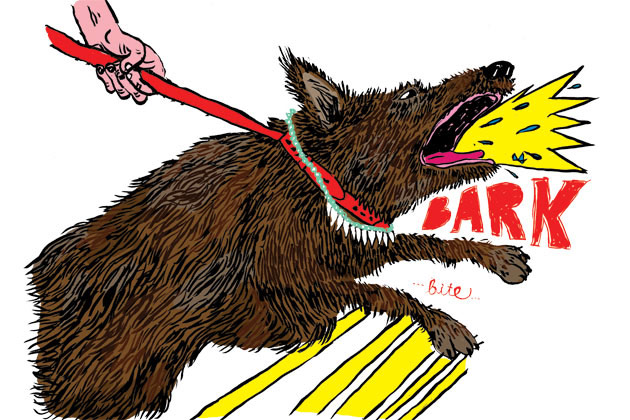 Worried about election fraud in 2012? Consider this: The Federal Election Commission has six members, and five of them are serving on borrowed time. Cynthia Bauerly's and Matthew Petersen's terms expired in 2011, Steven Walther's and Donald McGahn's in 2009. Then there's Ellen Weintraub: She was supposed to be replaced five years ago.
The FEC, which enforces the nation's campaign finance laws, has one of the most important jobs in the federal government. This year the watchdog will oversee an election season in which political parties and a collection of outside groups are expected to lay out $6 billion. Yet, the lack of fresh blood on the commission has rendered it nearly powerless.
President George W. Bush nominated five of the panel's members in 2008; since then, the commissioners have deadlocked 34 times along party lines over whether to investigate campaigns for violating election laws. On 25 of those occasions, its own lawyer recommended they do so.
"You've reached a real major shift here, when the commission can't even start investigations," says Kent Cooper, who helped keep the agency's vast trove of records for two decades. "It sends a bad signal to people who are regulated by the law and voters who count on the law to be fully implemented and carried out."
Compared with other federal agencies, the FEC has always had more bark than bite. The panel has an even number of commissioners, three from each party, and almost everything it does—launching investigations, meting out penalties, issuing rules—requires four votes. Still, the commissioners were once more willing to cross party lines. In 2007, they levied $4 million in penalties against campaigns, compared with $2 million for all of 2009, 2010, and 2011.
The commissioners can't agree when it comes to setting policy either. After the Supreme Court's Citizens United decision prompted nonprofits to increase their political spending, the FEC's Democratic members wanted to debate whether the agency should require the nonprofits to disclose their donors. Those groups, most of them Republican-leaning, had spent $133 million on the 2010 election, 152 times more than in 2006. The GOP commissioners blocked the matter from even coming up for discussion during three separate votes. "From its very beginning, people have said this agency is destined to fail, and yet we managed to avoid gridlocking for most of the agency's history," says Weintraub, a Democrat. "There's less interest in making compromises now than there ever has been in my experience." McGahn, a Republican, says actions recommended by his Democratic colleagues would run afoul of recent judicial decisions. "The courts have limited the reach of the FEC," he says.
McGahn and his four lame duck colleagues can serve until the president nominates replacements, which Barack Obama has been in no rush to do despite a 2008 campaign pledge to strengthen the agency. Obama put one name before the Senate in 2009, withdrawing it 15 months later after lawmakers refused to confirm the nominee. Jim Manley, a former aide to Senate Majority Leader Harry Reid, says the administration doesn't appear up for another fight with Senate Republican leader Mitch McConnell, an outspoken opponent of campaign finance regulations. "I just never got the sense that they were willing to go down that road," says Manley. Eric Schultz, a White House spokesman, says Obama "intends to nominate well-qualified candidates" and will "support strong enforcement" of the law.
Obama could have sidestepped Senate opposition by making recess appointments as some 30 House Democrats requested he do during Congress's April break. "That organization needs to have some life breathed into it," says Representative Peter Welch, a Vermont Democrat. He calls the agency "completely impotent." Welch may have a point—but not one that's bound to get broader support from either party this election year.
BOTTOM LINE -
The bottom line: Since 2008 the FEC has deadlocked 34 times over whether to investigate political campaigns for breaking election laws.
Before it's here, it's on the Bloomberg Terminal.
LEARN MORE