business
Recruiter Q&A: Goldman's Sandra Hurse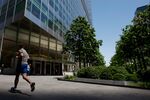 This is part of an ongoing series of Q&As with recruiters from top MBA employers. This week we bring you edited responses sent to Bloomberg Businessweek's Erin Zlomek from Sandra Hurse, global head of campus recruiting at Goldman Sachs.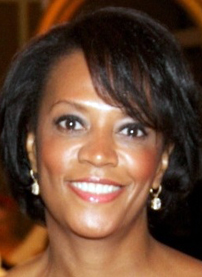 Do you have a full-time hiring program that targets newly minted MBAs?
Most of the MBA graduates we hire were a part of our Summer Associate Programs. We offer most of our summer associates full-time jobs depending on their performance and our hiring needs.
What areas of your business will take on many of your new MBA hires over the next two to three years?
We primarily hire MBAs into the Investment Management Division and the Investment Banking Division.
The majority of hiring that we do for the Investment Management Division is within Private Wealth Management (PWM). MBA hiring into PWM has increased significantly over the past few years, and we anticipate continued growth. The majority of our opportunities are for PWM in the U.S. However, we are also recruiting for PWM in Latin America (out of the Miami and Geneva offices); PWM in Europe, the Middle East, and Africa; and PWM in the Asia Pacific, excluding Japan. In the U.S., we are hiring into the following offices: Atlanta, Boston, Chicago, Dallas, Houston, Los Angeles, Miami, New York, Philadelphia, San Francisco, Seattle, Washington, D.C., and West Palm Beach.
In addition to PWM, we may have a small number of hires into other areas within IMD such as Asset Management.
The Investment Banking Division recruits for all industry coverage groups and also two product groups: Equity Capital Markets and Leveraged Finance. The locations we hire for are Houston, Los Angeles, Mexico City, New York, San Francisco, and São Paulo.
Where do you recruit MBAs? Are there any new schools you'll be recruiting at this year?
We recruit at a number of MBA programs including UC Berkeley, University of Chicago, Columbia, Cornell, Duke, Dartmouth, Harvard, Georgetown, INSEAD, the London School of Economics, Northwestern, University of Michigan, MIT, NYU, Stanford, University of Virginia, University of Pennsylvania, UCLA, UNC at Chapel Hill, Vanderbilt, University of Miami, University of Washington, Rice, Southern Methodist University, University of Texas at Austin, and Yale. We receive applicants from programs across the globe.
We are looking to expand our reach to a few law schools on our target campuses.
Tell me about your ideal MBA hire. What kinds of prior experience have high appeal right now?
Our new associate class is comprised of people with diverse experiences, including financial services, as well as those from a variety of industries and professional backgrounds. We look for people who are interested in the financial markets, business, and how organizations work. We are looking for candidates with strong leadership and teamwork skills, and who are intellectually curious.
In PWM, we look for people who are entrepreneurial, self-motivated, driven, hard-working, and resilient, with experience in sales, investing, entrepreneurship, and business development.
In the Investment Banking Division, we look for candidates who have a keen, long-term interest in investment banking, and who demonstrate success in their prior work and academic experience.
What should a job candidate expect during an on-campus interview? What should they know about your company beforehand?
Candidates should expect to meet with one to two interviewers from the same division. The interviewers will analyze his or her skills, experiences, and group and regional preferences to determine where they may fit best.
We encourage interested MBAs to visit our careers website and to interact directly with employees of the firm at information sessions, targeted MBA events, and conferences.
Why should an MBA student want to work for your company? What's unique about the culture, the opportunities, or the work itself?
We are committed to the professional development and career advancement of our people. We offer a long-term career platform and, in fact, many of our partners joined as MBA grads.
In PWM, Private Wealth Advisors work directly with the clients to lead their investment activities. Our client base is diverse, including entrepreneurs, public company executives, multi-generational wealth, foundations, and endowments. The variety of the work keeps the job interesting over the long term.
Our summer associates have the opportunity to work closely with a team and receive ongoing support and mentoring.
We provide an entrepreneurial environment where every employee can take ownership and gain responsibility early on. There is the opportunity to work on projects of notable scale and scope, which provides access to interesting, challenging work.
Join the discussion on the Bloomberg Businessweek Business School Forum, visit us on Facebook, and follow @BWbschools on Twitter.
Before it's here, it's on the Bloomberg Terminal.
LEARN MORE