Questionable Value of Facebook Ads Hangs Over Its IPO
Mathew Ingram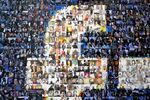 As Facebook gets ready for its IPO "roadshow" next week, with a public offering reportedly set for May 18, convincing analysts and investors that it is worth about $100 billion becomes ever more important. And a big part of that story—possibly the biggest—is the site's potential as a platform for social advertising. But some advertisers seem to be lukewarm at best on the value of a Facebook ad, according to the Wall Street Journal, while others complain they can't get the giant social network to do the kinds of things they want it to do in order to boost the ads' effectiveness. This dilemma is a central challenge for the soon-to-be public company.
Given the popular belief that "if you aren't paying for it, then you are the product"—a view that portrays Facebook as a rapacious collector of personal data that wants nothing more than to sell users to the highest bidder—it might be a little jarring to see the social network as the one defending users against the demands of advertisers. Nevertheless, that's the picture that emerges from a CNET piece about the concerns some companies have: They say they can't get the company interested in doing anything special for larger clients, the ones that presumably will help justify that $100 billion market cap.
Says one agency: "We know the reach is there. The problem is that Facebook isn't willing to do anything different for the client that wants to spend $10,000 vs. $10 million."
Another agency spokesman says Facebook is "very focused on the consumer experience, and less focused on revenue and working with advertisers." In other words, advertisers seem to feel Facebook is spending too much time on user features and not enough time sucking up to major brands. That may comfort some users who believe the company has already sold them down the river for advertising dollars, but it isn't going to soothe the fears of investors or analysts who are looking at Facebook as an investment—one whose market value could be five times that of Google's when it went public.
As we have discussed before, those concerns have been fueled by a number of factors, including Facebook's somewhat lackluster financial results for the first quarter, which it reported a week ago in a revised S-1 securities filing. Although revenue was up strongly year over year, it actually dropped compared with the preceding quarter, and the company's net income fell as well. Two of the main factors in that decline were a dropoff in advertising revenue (which Facebook said was due to seasonal factors that affect any advertising business) and a sharp increase in marketing expenses.
The bigger picture is that Facebook is still struggling to prove that social forms of advertising work and that they are worth paying extra for. Although the giant social network is approaching 1 billion active users, the amount it makes from each of those users is still relatively small—less than $5 on average per year. And one of the reasons is that click-through rates for Facebook ads are still tiny: on the order of .05 percent. That's substantially worse than the industry average, and it seems to be getting worse instead of better.
This is the conundrum some advertisers seem to be wrestling with, according to the Wall Street Journal: Despite the attention Facebook has gotten for bringing social elements to marketing and advertising, and despite the dramatic reach the company has built up by having more than 900 million users, some companies still seem unconvinced that advertising on the site gets them anything special—such as, say, making a sale.
According to one marketer who works for an auto company: "The question with Facebook and many of the social media sites is, What are we getting for our dollars? If a consumer sees my ad, [does that] ultimately lead to a new vehicle sale?"
Some of that attitude is likely the result of the advertising industry's failure to appreciate how dramatically social networks are altering the fundamentals of their businesses, but that's part of what makes Facebook's challenge so difficult. It has to find a way to sell advertisers on the value of what it offers as opposed to simple banner ads. But it has to do this without adding all kinds of ad-related features that make the site even less friendly to users. More advertising could just wind up killing the goose that laid the golden egg.
At the moment, many of the major corporations and agencies that are spending money on Facebook seem to be doing so mostly as an experiment. Even WPP Group Chief Executive Offiicer Sir Martin Sorrell—whose firm is one of the largest advertising and marketing firms in the world—has said Facebook "is a social medium, not an advertising one." Until that perception changes, or Facebook comes up with other things to tempt major brands, it's going to have a substantial mountain to climb.
Also from GigaOM:
Google Doesn't Like Walled Gardens—Except Its Own (subscription required)
Report: Two-Thirds of the Phones Sold in Q1 Were iPhones
NetPlenish App Lets Retailers Compete to Supply Your Household Goods
Lightbank Makes First Non-U.S. Deal by Backing FreeAgent
Amidst Hard Times for Greentech, Digital Green Startups Emerge
Before it's here, it's on the Bloomberg Terminal.
LEARN MORE