After the Bo Affair, China Will Still Have Its Princelings
The princelings are still there
By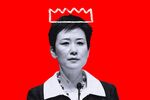 Bo Xilai, the star of the biggest Chinese political drama since the 1989 Tiananmen Square crackdown, is China's most notorious princeling. Before his purge last month, Bo was boss of the huge southwestern city of Chongqing and was angling for a spot on the Standing Committee of the Politiburo, the apex of political power in China. He owed his rise in part to his family ties: His father, Bo Yibo, was a contemporary of Mao and a hero of the Communist victory over Chiang Kai-shek's Nationalists in the Chinese Civil War.
Like many well-connected sons and daughters, Bo was able to take advantage of his family background to become a player in today's China (he was also a dynamic and skilled politician). His family has certainly done well: Bloomberg News reports that the deposed Chongqing party secretary's relatives have accumulated at least $136 million. Several family members have held positions in banking and industry, and a son, Bo Guagua, is a student at Harvard.
In the decades since Mao's takeover in 1949, China has had a history of well-connected leaders. Consider Li Peng, who oversaw the Tiananmen Square crackdown in 1989. He was the adopted son of Zhou Enlai, the first premier of the People's Republic, and via his adopted family established links to revolutionaries such as Deng Xiaoping, who helped him become premier in the late 1980s. Li's children went on to enjoy successful careers at state-backed businesses. His daughter, Li Xiaolin, is chairman and chief executive of China Power International Development, and his son, Li Xiaopeng, was chairman of Huaneng Power International from 1999 to 2008. (My colleague Dexter Roberts wrote about a meeting with Li Xiaopeng in this story from 2001.)
The mainland certainly isn't the only place where leaders' children have done well. But given the outsize role the government plays in the mainland economy, the Communists have been particularly good at playing the princeling game. Since the start of economic reforms, the children of many of the People's Republic's leaders have managed to find opportunities to become wealthy in the business world.
During the decade that President Hu Jintao and Premier Wen Jiabao have been in charge, the problem has gotten much worse, says John Lee, an adjunct associate professor at the University of Sydney's Centre for International Security Studies and a visiting fellow at the Hudson Institute in Washington, D.C. Not surprisingly, many of China's elite go into finance. "A lot of the princelings just want to get ahead, get jobs at Goldman Sachs," he says.
There are plenty of other opportunities for them in other industries. Lee points to China's state-owned enterprises, which dominate such industries as telecom, media, and energy, and says their top ranks include many family members of former top officials in government (vice minister or above) and former officers in the People's Liberation Army (major general or above). Look at the 70 largest SOEs," says Lee. "There's an identifiable princeling in one of the top three positions in basically all of them." That's a trend that has been accelerating in the decade of fast economic growth since China joined the World Trade Organization. Ten years ago, princeling dominance "wasn't as disproportionate as it is now," says Lee. Back then, princelings had positions in only "half or less" of those big state enterprises, he says.
Will Bo's downfall threaten his princeling brethren? Stan Abrams, law professor at Central University of Finance and Economics in Beijing, believes they're feeling some pressure but don't need to worry too much. "Princelings are being read the riot act in terms of conspicuous consumption," he says. With the Bo affair still unfolding, the princelings at SOEs might need to lay low for a while. "Their decision making is going to be under more scrutiny than usual," says Abrams, who believes foreign investors hoping to make big deals with state companies will need to be patient. "Making a deal with an SOE might be a little tougher these days," he says. "Things that were sensitive before are even more sensitive now—and dealing with an SOE is always more sensitive."
Don't hold your breath waiting for the princelings to give up their power in the post-Bo world. "I don't think one or two [high]-profile cases are going to change anything," says Abrams, who is author of the China Hearsay blog. "These people are still the sons and daughters of those in charge. Why would they change the whole system? They will do whatever they can to make sure they are protected. [That means] you demonize the folks who screw up and keep the rest running as smoothly as possible. Anything else overturns the system, which is not something they want to do."
Before it's here, it's on the Bloomberg Terminal.
LEARN MORE