Rupert Murdoch Hasn't Failed His Fitness Test Yet
A Parliamentary panel's slap at Murdoch may have little effect
By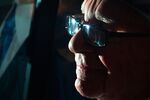 On Tuesday morning in London, the House of Commons Committee on Culture, Media, and Sport released a 121-page report on phone hacking, which among other findings concluded that News Corp. Chief Executive Officer Rupert Murdoch "is not a fit person to exercise the stewardship of a major international company."
The committee's knock on Murdoch's ownership fitness quickly made headlines around the planet. But in the end, the real world consequences of the committee's verdict are largely nonexistent. When it comes to passing the ownership fitness test in Britain, there is only one set of judges that truly matter: the regulators at Ofcom.
Officials at Ofcom regulate competition among the U.K.'s communications industry. It's the officials at Ofcom who must decide whether Murdoch remains in compliance with legislation requiring any person holding a broadcasting license to remain "fit and proper to do so." So it's the officials at Ofcom, in short, who ultimately hold sway over News Corp.'s continued 39 percent ownership of the lucrative British Sky Broadcasting pay-TV network.
Since last year, Ofcom regulators have been looking into Murdoch's ownership fitness. As of yet, they have not rendered a judgment.
On Tuesday morning, Ofcom released a statement that was quickly gobbled up by the press: "We note the publication of the Culture, Media, and Sport Committee report, which we are reading with interest. Ofcom has a duty under the Broadcasting Acts 1990 and 1996 to be satisfied that any person holding a broadcasting license is, and remains, fit and proper to do so. Ofcom is continuing to assess the evidence that may assist it in discharging these duties. As part of this we are considering the Committee report."
Translation: For the time being, News Corp. may carry on as usual.
Likewise, what constitutes "fit and proper" behavior—or lack thereof—remains a guessing game. The 1990 and 1996 laws did not specifically define the requirements of fitness, and Ofcom has to date published no in-depth guidance regarding its interpretation. Ofcom does not publicly reveal instances in which it has rejected applications for broadcast licenses. But since the regulator's advent in 2003, Ofcom has revoked an existing licensee's broadcasting rights only once under the "fit and proper" test: in 2010, Ofcom pulled the licenses of sexually-explicit broadcaster Bang Media.
(
Corrects description in last paragraph of Ofcom revoking broadcasting rights. Story originally published on May 1.
)
Before it's here, it's on the Bloomberg Terminal.
LEARN MORE