How to Take Advantage of Facebook in MBA Admissions
Francesca Di Meglio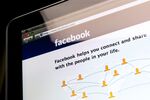 By now everyone knows that admissions committee members at top business schools might look at a candidate's Facebook profile. What is newsworthy is that an applicant's Facebook profile, when carefully crafted and maintained, can actually help win over members of admissions committees.
"Facebook can help us gauge someone's personality and interests, and we use it to help determine fit," writes Consuela Knox, senior associate director and diversity recruiting manager at Vanderbilt University's Owen Graduate School of Management.
MBA applicants should know that Facebook is not the only site admissions committees will visit, warns Julie R. Barefoot, associate dean of MBA admissions at Emory University's Goizueta Business School. "Several members of the MBA admissions committee will bring their iPads or laptops to admissions committee deliberations. They will also have their computers handy when reading application files," writes Barefoot in an e-mail. "In both situations, admissions officers will access websites to verify information contained in the application or to learn more about a company or organization referenced in the file."
As a result, Facebook profiles, as well as other social media sites, blogs, and websites that feature information about a candidate, need to be professional. Here are some recommendations for how applicants can use their online presence to get an edge on the competition:
1. Start with a professional profile photo.
Avoid goofy shots or party pictures for your profile photo, suggests Barefoot. Of course, keep those inappropriate photos off the Internet or far from the eyes of the public, especially admissions committee members and potential employers.
2. Maintain your privacy.
Learn how to use the privacy settings, so admissions committee members and anyone else other than close personal friends or family is prohibited from viewing personal information and photos. This proves the applicant is knowledgeable enough to remain professional in public settings, such as the Internet.
3. Demonstrate that you are career-minded.
Within their profiles, applicants can prove they are interested in certain fields of study and have passions outside of work by "liking" pages relevant to their work, extracurricular activities, or volunteerism, demonstrating allegiance or membership in professional organizations and clubs, and discussing issues related to these interests. Keep in mind that recruiters will eventually be looking at these profiles, and the schools know that, too. "One of the main reasons I check Facebook profiles as often as I can is [that] so many MBA hiring companies check profiles," Knox says. "While we train our current students on professionally managing their social media outlets, it is preferred that someone demonstrate this professionalism prior to enrollment."
4. Prove that you are globally minded and connected.
Social media is a chance to display one's network and reach. "If we look at a Facebook page, we want to see applicants who are global citizens, those who are connected and exposed to various cultures (traveling and volunteering), those who can add value in a team setting by seeing their extracurricular activities and involvements and their passion for what they are interested in," writes Sam Kang, director of admissions for the full-time MBA program at University of Maryland's Smith School of Business, in an e-mail.
5. Be authentic.
Many schools are using Facebook pages to get to know candidates better to ensure they are the right fit. "In a sense, your business school application is your personal brand," writes Katherine Alford, assistant director of admissions at University of Virginia's Darden School of Business. "Make sure the brand you are submitting in your application is consistent with the brand you are submitting through social media."
Before it's here, it's on the Bloomberg Terminal.
LEARN MORE