Full-Time MBA: Things to Consider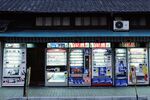 A guest post from Rose Martinelli, formerly the longtime admissions director at the University of Chicago's Booth School of Business, where she wrote a popular admissions blog, The Rose Report.
Over the past several weeks, we've talked about the process of managing career transitions and evaluating the many academic options you can explore when thinking about that next step. As we dig a bit deeper into those options, I'd like to spend a bit of time discussing the full-time MBA program in general and then the one-year versus two year program format.
While there is only one MBA degree, no two programs are exactly the same. While MBA programs teach you the fundamental tools of business, the way each does so can be distinct. When I try to explain the differences, I think about the range of attributes that particular programs present along a continuum of choices. By the time you stack all the attributes together, it basically boils down to what fits your needs best. While rankings can be valuable, I don't believe that there is a "best" school for everyone.
Here are a few attributes to think about:
Size of program: Harvard is one of the largest, with Stanford being one of the smaller programs.
Location: Columbia is in a big city; Tuck is in a small town.
Flexibility of core programming: Harvard is least flexible in delivering its core curriculum while Chicago Booth is one of the most flexible.
Majors/Concentrations: Some schools are general management only, though you can take electives in a broad number of areas. Other schools offer majors/concentrations that will allow you to take courses with some depth in particular subjects.
International, national, or regional locations and reputation: What you want to do and where you want to live will have some impact on your choice of location or view of the reputation of an institution.
Experiential learning: Almost all programs have experiential learning but differ in the degree and access.
Study abroad: Programs either do or do not have this option.
Availability and support for summer internships: Almost every program has these, but they might differ based on industry, function, or location. Look carefully here.
Then there is the question of one-year vs. two-year programs. Time and investment are the biggest trade-offs when making this decision, so it depends upon your prior background and present career goals when making this choice. If you're making lots of changes in your career and will have to learn a lot of fundamentals from scratch, a two-year MBA program will provide you with more time, opportunities to explore internships, and the freedom to take more classes. If time is your limitation, the one-year MBA will allow you to cover the basics, as well as a narrow set of focused areas of study, along with community activities—but less time for career and academic exploration and breadth. In reality, the difference in costs and forgone wages between programs is not that different, so focus on needs over cost.
Every choice you make boils down to making trade-offs. What's the right mix of attributes for you?
Before it's here, it's on the Bloomberg Terminal.
LEARN MORE