Groupon, the Deal That Keeps Getting Cheaper
By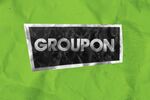 Is Groupon too good of a deal to be true?
In a development that must have rueful Groupon merchants giddy—discounting cuts both ways—the stock now trades at nearly a third of the high it set after its November IPO. In August, accounting professors Anthony Catanach of Villanova University and Edward Ketz of Pennsylvania State University blogged: "It is absolutely ludicrous to think that Groupon is anywhere close to having an effective set of internal controls over financial reporting, having done 17 acquisitions in a little over a year. … When a company expands to 45 countries, grows merchants from 212 to 78,466, and expands its employee base from 37 to 9,625 in only two years, there is little doubt that internal controls are not working somewhere."
The Securities and Exchange Commission is looking into the daily-coupon site's accounting, which Groupon itself admitted had "material weaknesses" when it announced earnings a month ago. On Monday, word got out that Starbucks founder Howard Schultz was leaving Groupon's board; the stock sank 11 percent.
Even with all this uncertainty, Groupon still sports a $7 billion market valuation—making it bigger than Safeway and Rite Aid combined. Who's long this peculiar risk-reward proposition?
Start with co-founders Andrew Mason and Eric Lefkofsky. According to Bloomberg data, they own a combined 27 percent of the shares outstanding. Management on Tuesday moved to stanch its reputational bleeding by naming Daniel Henry, the finance chief of American Express, and Robert Bass, a vice chairman of Deloitte, as board members. ("With their deep financial, accounting and operational experience, Dan and Bob will provide invaluable expertise to the Board going forward," Lefkofsky said in a prepared statement.) When you back out insiders, T. Rowe Price, Fidelity, and Morgan Stanley Investment Management round out the top 10 of institutional investors, holding a combined 11 percent of Groupon shares outstanding. Take note: Much of the company's existing float is in "lockup," where insiders who got a piece of its IPO are not allowed to sell until at least June 1. Shares have fallen from a high of $31 to $11.
"From the start, we weren't particularly enamored of a story that despite billions of sales and a supposedly efficient online model was not profitable," says Chuck Cerankosky of Cleveland-based Northcoast Research. "Now you have people realizing the financial controls issue." He says Groupon's impending lockup expiration adds a whole other anxiety to the situation. "A lot of people who own Groupon saw much higher paper profits," he says. "Will they want to stick around? What if most opt to sell?"
There is, of course, a psychological floor under Groupon's valuation: Google, you might recall, tried to snap up the coupon peddler for about $6 billion, before it opted to go it alone with an IPO. Could a jilted suitor ever forgive, forget, and love again? Albeit with perhaps a cheaper rock?
Before it's here, it's on the Bloomberg Terminal.
LEARN MORE