Young vs. Old: No Perfect Age for B-School
Philip Delves Broughton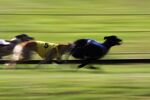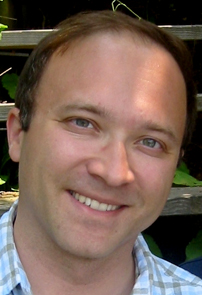 A guest post from Philip Delves Broughton, a former Paris bureau chief for Britain's Daily Telegraph. Broughton graduated from Harvard Business School in 2006 and is the author of The Art of the Sale: Learning From the Masters About the Business of Life (Penguin Press, 2012).
There is no perfect age to go to business school. While the average tends to be around 26 or 27, it depends very much on your readiness and what you want to do. There are very mature 21-year-olds who have much to contribute and are emotionally ready for the opportunities that come their way. And there are people in their late 30s who regard B-school as a kind of undergraduate redux and enroll to revive careers that are too far in the tank to be brought back to life.
I recently heard an interview with Sir Martin Sorrell, the chief executive of WPP Group, who went to Harvard Business School when he was 21. "My mother used to say it changed me for the worse," he said. "It was a hot-house," from which students emerged like greyhounds from the trip, confident they could change the world, only to find they couldn't.
Overconfidence can occur at any age, but it seems to be rarer among those who have done more between university and business school than spend a couple of years knocking around with like-minded souls on a management or analyst program. But experience also has its risks, notably overbaked assumptions and habits that can be hard to change.
In my own MBA experience, age had very little to do with the worth of people's classroom conversations. There was as much youthful wisdom as there was older pigheadedness.
Employers tend to have more fixed ideas about the ideal hiring ages. People in their 30s have a tougher time convincing employers they have the energy and time to develop a new set of skills. A 23-year-old will find it hard to come over as a responsible manager.
The younger limit is one of maturity and intellectual readiness to make sense of the MBA curriculum. The upper limit, I think, is harder. Once you pass 35, an MBA may be interesting, but the range of opportunities will be far more limited than they will be for students in their late 20s. When I hear of business schools admitting MBA students over 40, I can't help feeling they are selling a bill of goods, hope over reality. I'd be delighted to hear of examples that prove me wrong, but I wonder how many there are.
Before it's here, it's on the Bloomberg Terminal.
LEARN MORE