Breaking Into the Energy Drink Business
By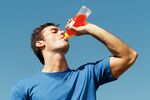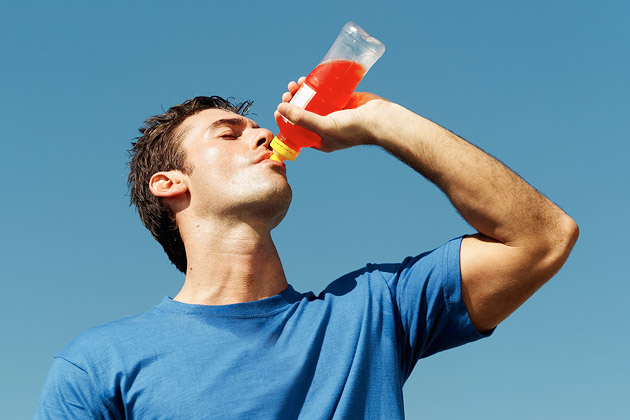 I have an idea for a healthy energy drink and the rough ingredients for it. I need help to create a proper formula, but I don't have a big budget, and I don't want to divulge all the information, as there are no energy drinks currently using my main ingredient. What steps should be taken to get the product to market? —R.J.V., England
Like you, many entrepreneurs getting started worry a lot about someone stealing their ideas. But if you work with established professionals and have everyone along the way sign confidentiality documents (called nondisclosure agreements in both the U.S. and the U.K.; here's the U.K. Intellectual Property Office's introductory guide to them) before you divulge any trade secrets, you should not run into problems—and you will have legal recourse if you do.
Rather than worry about piracy, it's probably better to focus your efforts on raising funds. Unlike a service business, which can operate from home with average startup costs of less than $10,000, starting a product company is costly, particularly in the highly complex, highly regulated food and beverage industry. Experts say it's difficult to launch a new product successfully in the U.S. for less than $100,000. And once you do, the competition for shelf space and customers will be fierce.
The easiest way to get started is to hire a beverage development company that has test laboratories, access to consumer research, and consultants who can guide you through the process, says Steffen Weck, principal at Food Business Consulting in Kansas City, Mo. He tells clients to figure on $20,000 to $25,000 to get a beverage to the prototype stage, with additional expenditures for such things as ingredient labels, logos and packaging, raw materials, production, and inventory before any bottles hit stores. Working with a consultant is likely to save you time and effort, teach you the ropes, and maybe even save you money, since a consultant can point out mistakes before you make them, Weck says.
If you prefer to go it alone, you can work directly with a co-packer, which is an independent food manufacturer that often has a research and development team for new products, says Rachel Kruse, founder and president of Organicville Foods in Milwaukee. Most co-packers are more interested in shipping finished product than they are in working with entrepreneurs, so you'll need to do some research to find a facility that puts a premium on new product development and is willing to run small test batches for you, Kruse says. You don't want to end up with 1,000 cases of a drink you can't sell.
While you are working on formulating your energy drink, make sure you file for intellectual property protection, write a business plan, develop a name and a brand identity, reserve a website, and form a legal entity for your company. Many books walk entrepreneurs through starting a food business; Kruse recommends "From Kitchen to Market" (Dearborn Financial Publishing) as a good introduction.
She also recommends talking to successful people already in the industry, something she did early on. "The food and beverage industry is very open to helping startups," Kruse says. "I talked to as many company owners as I could, and the ones who felt secure enough to give me advice became my mentors."
Rick Martinez, founder of Señor Sangria in Maplewood, N.J., also found established company owners willing to talk and meet with him. "Ultimately, it will be your marketing that will make the difference" in your product's success, he says.
Here are the websites of some U.S. food and beverage organizations you might peruse as you're getting started. Some of them have international membership or counterpart organizations in the U.K.: The Food Consultants Group has a membership directory; the American Beverage Association represents nonalcoholic beverage companies; the National Association for the Specialty Food Trade represents "artisanal, natural, and local products that are often made by small manufacturers, artisans, and entrepreneurs from the U.S. and abroad," according to its website. It is holding its summer food and beverage show, known as the Fancy Food Show, in Washington, D.C., this June. If you could work it out to attend, that event would likely be an invaluable introduction to the industry and many of its players.