B-School Research Briefs
Francesca Di Meglio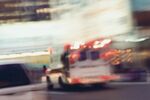 Businesspeople have hearts. Really. If you don't believe it, take a look at some of the research recently coming out of top business schools. It focuses on humanity and the nitty-gritty of everyday life, including energy efficiency to help the environment and the wallets of property owners, the influence of coupons meant to save people money, patient outcomes based on the cost of health care, and the bedside manner of doctors.
Scientists realized that commercial building owners were not interested in retrofitting their properties to make them more energy efficient. Why? Because electricity, heat, and air conditioning were usually turned on all at once by a timer, which meant it was a fixed cost and was not factored into other expenses. Three professors at the UC Berkeley Haas School of Business began doing their own research on the topic.
Professors Nancy Wallace, Dwight Jaffee, and Richard Stanton, with funding from the U.S. Department of Energy, analyzed a large database of recent commercial real estate transactions to find ways to measure a building's value. In the resulting study, "Energy Efficiency and Commercial-Mortgage Valuation," the trio lays out a plan to develop loan models that has lenders including a building's projected energy costs in underwriting and commercial mortgage terms. This is advantageous, according to the study, because it offers an incentive for property owners to make buildings more energy efficient and reduces a lender's exposure to risk.
Contrary to previous beliefs, unredeemed coupons can do a business good, according to "Unused Coupons Still Pay Off," which appears in the May issue of Harvard Business Review and was written by University of Virginia Darden School of Business professors Rajkumar Venkatesan and Paul Farris.
Thanks to a 16-month field experiment that had the professors analyzing advertising campaigns of eight national retailers involving more than 500,000 targeted coupons for 300 brands and mailed over 16 months, the pair found that those who received the coupons, whether they used them or not, still usually increased their purchases in the store. A company targeting 1,575 households with customized coupons for groceries will prompt redeemers to come and buy other things, too, and get non-redeemers to come and shop for other items, according to the study. The duo reminds companies to think of coupons as a way to promote their brands and not just a means of offering discounts.
As the U.S. Supreme Court rules on health care reform, which stipulates that lower-cost care does not affect results, MIT Sloan School of Management professor Joseph Doyle tested the theory. By looking at the random assignment of ambulance companies dispatched to treat patients, the random assignment to different types of hospitals, and comparisons of the care of similar patients, Doyle and his researchers determined that higher-cost facilities had better patient outcomes.
With other factors being equal, patients in higher-spending hospitals had one-year mortality rates as much as 30 percent lower than those who received their care in lower-cost facilities. This study, which included Medicare data from 2002 to 2008, was published by the National Bureau of Economic Research. It conflicts with other research featuring the Dartmouth Atlas of Health Care, a 20-year-old tracking system that documents variations in the distribution of medical resources in the United States, which found that significantly reducing health care costs would have no negative impact on the results.
Although psychological factors contribute to the bad bedside manner of some doctors, certain measures can improve empathy, according to "Dehumanization in Medicine: Causes, Solutions, and Functions." The study, which will be published in an upcoming issue of Perspectives on Psychological Science and was written by Adam Waytz, assistant professor of management and organizations at Northwestern University's Kellogg School of Management, and Omar Sultan Haque, a Harvard University professor. Factors include things such as ridding of white coats and scrubs to help doctors identify with patients; educating patients to give them more of a say in their treatments; having doctors refer to patients as people as opposed to their diseases; doing things, such as telling staff of a patient's hobby to humanize him or her; and taking steps to "create morally engaging practices" like keeping a photo of a patient in his or her file.