World's Longest Invoice Unlikely to Be Paid
by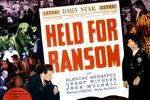 Freelancers who don't get paid until after their work is done always risk getting burned by clients. Brooke Dixon, a Long Island Web developer who is no longer holding his breath on the $45,000 he's owed from four years of freelancing, now knows what to look for. "There are very consistent signs," he says. "Phone calls are returned less frequently. E-mails don't get returned. I can kind of see what's going to happen."
Writers, designers, and programmers can't exactly repossess their projects if a check never arrives. Solo business owners have little bargaining power when working with bigger companies. Going to court to enforce a contract may cost more than the payment is worth, and suing can scare off potential future clients. Business owners have little recourse, then, besides sputtering rage.
A new way to vent: the World's Longest Invoice, designed to spotlight how common the problem of nonpayment is. Anyone can put in his or her name, the service performed, and the amount unpaid. Although the accuracy of the claims is impossible to verify, they totaled more than $3 million by early afternoon on the site's first day.
The list shows the range of work people have been stiffed for. While graphic design and web developing appear often, one person was owed $1,100 for "balloon décor." Another claimed to be owed $1,635 for yoga classes. Some hint of pettiness: $80 never paid to an official working at a track meet, and a lingering $25 invoice for designing a baby announcement.
The site is a project of Freelancers Union, a New York-based alliance of independent workers. The group wants to build support for a proposal to let freelancers file complaints about nonpaying clients with the New York State Department of Labor, which would (in theory) then investigate and enforce penalties.
Until that day, freelancers do have one other recourse besides seething online about deadbeat clients: public shaming. Freelancers Union operates a client scorecard for both praise and grousing.
Dixon, who co-founded a website called Hourly, which is designed to match people with work, hopes to incorporate some kind of reputation rating for workers to review potential employers. Like all online reviews, creating a system that's useful and won't be gamed is tricky. "How do you make it fair for both sides?" Dixon says. "If you allow people to sort of really get angry it becomes just a complaint board."
That's effectively the role of the World's Longest Invoice. While it may give freelancers who have been wronged an outlet for their anger, it isn't likely to be paid anytime soon.
Before it's here, it's on the Bloomberg Terminal.
LEARN MORE