No Job? It's Never Too Late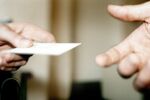 A guest post from Roxanne Hori, associate dean of corporate partnerships at Northwestern University's Kellogg School of Management. As head of Kellogg's Career Management Center, Hori has more than 16 years' experience counseling MBA students on careers.
Springtime is a season in the MBA student's life when they are either excited or concerned about the end of the school year. It doesn't matter if you are a first or second-year student. These emotions seem to hold true for both. Regardless of which camp you fall into, I encourage you to continue reading. If you are of the former status, what I have to share may help you be a better friend or classmate to those who fall into the other category.
My mantra is that it is never too late to find a job. I know both first and second-year students are sometimes anxiety ridden at this point. After all, "EVERYONE else has a job" and "ALL the good jobs are gone," right?
WRONG. Not everyone has a job at this point, and some of the best jobs have yet to be discovered. Every year during the last few months of the school year, career centers hear and feel the apprehension from job seekers in both classes.
The reality is that some of the best jobs surface later in the year. I'd like to share two examples:
• A student I had worked with was focused on making the transition into high tech from financial services. It was late May, and he had some interviews but was playing the waiting game. In early June he came back to let us know that he had received a summer internship offer from one of the hottest tech companies in Chicago. The rest is history. He interned there, stayed on in a part-time capacity throughout his second year, and then accepted a full-time position to join them on graduation. This company never came to campus.
• Another student had gone through second-year recruiting with little success. He actually had been pursuing things he thought he should do vs. something about which he was passionate. After numerous conversations, we focused on the type of role he was seeking. He wanted to run something in a company, sooner vs. later. It was mid-May, and we received word that an alum was looking for his replacement as assistant to the chief executive, as he was ready to move on to run one of their companies. The student signed up for the interview, made it to the second round, and then received an offer. All before graduation. Within his first six months he was sent to another country to serve as acting-CEO. This has turned out to be a dream come true, and he is getting his hands dirty by working closely with the company's CEO.
If you are one of the many students still seeking a summer internship or full-time position. Here are a few pointers:
• Work closely with a coach in your career center. It's never too late to talk with them.
• Attend any and all career programming your school is running.
• Network with your classmates, faculty, administrators, and everyone in your non-business school network.
• Keep your eyes on the school job board and apply, then follow-up on positions of interest.
• Don't give up.
• Remember, you will find the right role for you.
Join the discussion on the Bloomberg Businessweek Business School Forum, visit us on Facebook, and follow @BWbschools on Twitter.