MBA Journal: How I Found My Internship
Megan Brody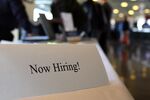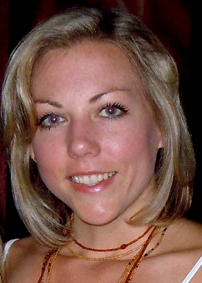 A critical piece of the MBA experience is the summer internship. The internship search is certainly competitive, but there are plenty of opportunities for students who are willing to put in the work. For me, even though I landed my marketing internship at General Mills by the end of first semester, preparation had started long before.
Before classes even began at the Broad School, I had already completed a few meetings with career services to restructure my résumé, perfect my cover letter composition, and learn more about the interview formats preferred by potential employers. As school ramped up and orientation was underway, I attended several career-mapping and internship-search workshops. My fellow first-year MBAs and I were also encouraged to reach out to second-years who were returning from their internship experiences.
Like many students, I was overwhelmed by the amount of information and emphasis on the internship search that we were receiving in August. In the past, I had been reasonably successful in navigating the job search, and I wasn't sure all the information would be relevant or necessary. However, one of the reasons that I had selected Broad was because of its consistently high rankings for career services. With this in mind, I faithfully created an internship-prospects spreadsheet that I obsessively updated for the next several months.
Applying for internships represented only one part of the process. There was also the interview component. Job interviews in the recent past had focused mainly on how I could apply my current skill set to the new position. I was typically interviewing for a position similar to the one I held at the time, making interviews less intimidating. I knew that interviews at the MBA level would be more challenging, especially as I attempted to switch industries, from commercial real estate and construction to consumer packaged goods.
Preparing for interviews took dedication, and it was difficult to find the time amid classes, studying, work, and adjusting to a new life in a new city. I found that partnering with a classmate to review common marketing frameworks and scheduling mock interviews with career services were successful strategies.
I attended several recruiting events, including an on-campus career fair that attracted several brand name companies, including General Motors, Mars, and Whirlpool. MSU also provided a Wi-Fi equipped coach bus for us to travel to the Big Ten MBA career fair in Chicago.
I had never attended a career fair, and I admit I was a bit skeptical. Finding an internship at such a large-scale event, among hundreds of extremely driven MBA students, appeared to be a long shot. However, several of the second-year students had obtained internships from these conferences the previous year, and they vouched for their usefulness.
Despite my reservations, I recognized that a massive recruiting conference would be a great opportunity to speak with many of the world's top companies in just a few days. When I boarded the plane in early October to join several hundred other MBA students in Atlanta at the National Black MBA Association conference, I knew it was going to be intense and hectic. The days were filled with very challenging interviews, as well as networking at the conference itself, while company-sponsored parties occupied the evenings. I had the chance to visit the world headquarters of Coca-Cola, as well as the CNN Center, where some classmates and I took advantage of dining at Chick-Fil-A—a treat not available in East Lansing, Mich.
As the conference continued, I was able to speak with many of the companies in which I was interested, particularly General Mills. I find the consumer packaged goods industry very appealing because of its dynamic nature, heavy emphasis on marketing, and innovative culture. After meeting with several company representatives in Atlanta, I was able to visit the company's headquarters in Minneapolis to learn more about a summer internship position and the company. I was thoroughly impressed with General Mills, and the position of channel marketing intern appeared to be a great fit. After a rigorous on-site interviewing process, I was offered an internship on the 'away from home breakfast' team within the food giant's channel marketing division. I was thrilled to accept the offer, and I'm looking forward to spending 12 weeks with General Mills in Minneapolis this summer.
In between journal entries, you can keep track of Megan's business school adventures at the Business Schools Facebook page. Follow the Bloomberg Businessweek B-Schools team on Twitter.