Learn How to Become the Next Steve Jobs
Tina Seelig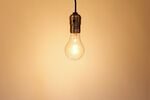 This has been adapted from Tina Seelig's book, inGenius: A Crash Course on Creativity.
We are a society preoccupied with creativity and the remarkable success that companies such as Instagram have in bringing new ideas to life. We ask ourselves, "What do they have that I don't?" From my perspective, these entrepreneurs do have an advantage—they have tapped into their natural ingenuity by turning on their Innovation Engines. Starting with the drive to do something big and the willingness to push through the challenges that come their way, they use their rich imaginations to generate new ideas, using their growing base of knowledge to fuel their imagination. These three factors—attitude, knowledge, and imagination—are your internal combustion engine of innovation.
But that is not enough. There are three, equally important factors in our environment—resources, culture, and habitat. Kevin Systrom and Mike Krieger, co-founders of Instagram, take full advantage of these factors by actively tapping into the resources they need to succeed; taking full advantage of the Silicon Valley culture; and by building an organization, or habitat, that fosters innovation. They are embedded in a community with an abundance of experienced advisers to whom they can turn for guidance and financial support, are steeped in a culture where experimentation is valued, and are building a company that is able to change and grow in response to feedback from users.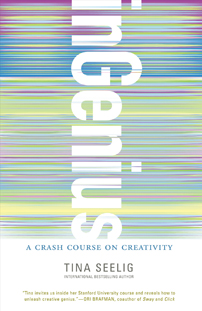 Both Kevin and Mike were participants in the Mayfield Fellows Program in 2005 and 2007, respectively. This nine-month work-study program, which I co-direct with Tom Byers, prepares a dozen engineering and science students to be entrepreneurial leaders in whatever they pursue. It is built upon the conviction that innovation and entrepreneurship require knowledge, skills, and attitudes that can be taught. With case studies, internships in startup companies, and mentorship from Silicon Valley venture capitalist firms such as Accel Partners, Kleiner Perkins Caufield and Byers, and Draper Fisher Jurvetson, the students learn how to identify and create opportunities, how to build and lead teams, and how to craft strategies and execute them.
This program, which is now in its 17th year, is proud of alumni who are entrepreneurial physicians, lawyers, academic scholars, and founders of over 50 companies, including Cryptography Research, Orbit Baby, Kanjoya, Sifteo, Kiwi Crate, Shopkick, and Hearsay Social. They've learned that they all hold the keys to their Innovation Engines.
Before it's here, it's on the Bloomberg Terminal.
LEARN MORE