Why B-Schools Should Teach Business Intelligence
Daniel Connolly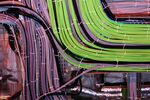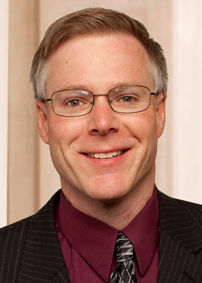 To succeed in business, one needs to be smart—really smart—but business intelligence (BI) is not measured by college degrees. BI is about quickly making sense of the vast amounts of data collected about all dimensions of a business, and then making sound decisions that will generate value for the company. For business schools, it's also a big opportunity, one that is, by and large, being missed.
Given how much data is generated from information technology (think Big Data), it is easy to become overwhelmed by all that is collected about customers and employees, suppliers, competitors, and product inventory. Data warehouses can become treasure chests of information leading to competitive advantage, but only if one knows how to properly mine the data. Sophisticated technologies and skills are needed to process data, find patterns and relations, develop insights from past transactions, and make predictions. Competitive advantage is determined by an organization's decision-making abilities, from capturing new customers to sourcing raw materials.
Relatively few business schools offer coursework in business analytics, and fewer still have developed full-fledged degree programs, including DePaul, Fordham, and North Carolina State. To address the increased demand for qualified talent, more schools will need to create their own offerings.
The University of Denver's Daniels College of Business recently retooled its master's in business intelligence (MSBI) program in response to market trends, employer requests, and the needs of an information-based economy. Employers asked for a multipronged, interdisciplinary approach, one that covers the business metrics used to measure performance, the use of BI tools to analyze data, the critical-thinking skills needed to identify patterns, and an ethical framework for making responsible use of data.
The resulting master's program opens an array of opportunities for students across a broad range of industry sectors and serves as a great complement to most undergraduate business majors.
What's more, BI graduates are in high demand and earning impressive salaries; it's a job-seeker's market. Graduates are a natural fit for consulting and analyst positions, as well as for internal audit, statistical and actuarial work, marketing, forensics, revenue management, and a host of other rewarding careers. BI credentials are prized in every area of business, from accounting and finance, marketing and customer relationship management, and human resources to logistics and supply-chain management. Demand for graduates with BI skills is large and growing; McKinsey projects a shortfall of 1.5 million BI analysts by 2018.
The analytical tools used successfully by Oakland A's General Manager Billy Beane in the movie Moneyball to determine player values, negotiate trades, and build game rosters is a prime example of BI at work, and exemplifies the importance of BI and the exciting opportunities that exist. Educators have an obligation to develop knowledgeable, ethical business leaders who will make a positive global impact. The field of BI is a clear path to help our students achieve their ambitions.
Join the discussion on the Bloomberg Businessweek Business School Forum, visit us on Facebook, and follow @BWbschools on Twitter.
Before it's here, it's on the Bloomberg Terminal.
LEARN MORE