Recruiter Q&A: PepsiCo's Lisa Ashworth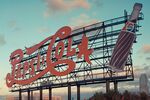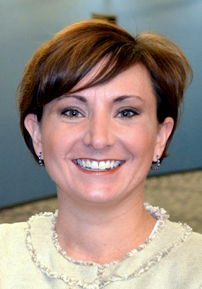 This is part of an ongoing series of Q&As with recruiters from top MBA employers. This week we bring you edited responses sent to Bloomberg Businessweek's Erin Zlomek from Lisa Ashworth, director of campus recruiting at PepsiCo.
I hear you start recruiting early. Where do you go to find MBAs?
Yes. Last year over 30 summer internship offers were extended before students even started their MBA program.
This school year we visited the business schools at Harvard, the University of Pennsylvania, Dartmouth, Columbia, New York University, Northwestern, the University of Michigan, the University of Chicago, Wake Forest, Duke, and the University of Maryland.
We also look for opportunities beyond traditional campus recruiting. For example, we've developed a partnership with the Management Leadership for Tomorrow Consortium to recruit high-potential, minority MBA talent.
Do you have a full-time hiring program that targets newly minted MBAs?
Our marketing, sales, and finance functions all have formal MBA hiring programs. In the United States, over 50 full-time MBAs will be hired each year into these functions across our food and beverage businesses.
Do you expect the total number of MBA hires to increase or decrease this year?
Our full-time MBA hiring increased 7 percent this year, and we expect an increase next year spread across the three functions. The largest increase will be in sales, which currently hires about 15 MBAs each year.
Category management, national sales, and customer teams are a few areas of our business where sales MBAs will join this year. PepsiCo is an intensely sales-oriented organization, but because business schools don't offer a sales track, we recruit from several expertise areas, including finance for analytical skills and marketing for the understanding of market insights and consumer trends. We also recruit from general management tracks.
What percentage of your MBA interns typically receive job offers at the end of their internships?
Over 80 percent of our MBA interns received offers last summer. In our sales group, all of the MBA interns received a full-time offer.
What should a job candidate know about your company before he or she takes part in an on-campus interview?
Know more than the name on the door: PepsiCo has $66 billion in annual revenue, half of which comes from outside the U.S. Candidates should also have an understanding of our five main businesses: Quaker, Tropicana, Gatorade, Frito-Lay, and Pepsi-Cola.
Tell me about your ideal MBA hire.
Our ideal would be someone from a top-ranked program who has four years of work experience prior to business school, but this may vary. It helps when candidates have a desire to work for a consumer goods company and begin their programs with this in mind.
Why should an MBA student want to work for your company? What's different or unique about the culture, the opportunities, or the work itself?
Rather than placing MBAs into rotational development programs, our hires come into a specific role and immediately begin to build a career path.
No individual has the same career path within the company, and there is incredible opportunity for growth across functions, divisions, and geographies.
Our leadership, culture of diversity and inclusion, and belief that doing what's good for society and what's smart for business are intrinsically linked, are often the deciding factors for MBAs who choose to join the company.
Join the discussion on the Bloomberg Businessweek Business School Forum, visit us on Facebook, and follow @BWbschools on Twitter.
Before it's here, it's on the Bloomberg Terminal.
LEARN MORE