B-School Highlights: April 20
Francesca Di Meglio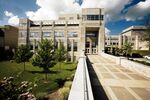 Some of the events and announcements from top business schools in the U.S. and around the world that made news in the past two weeks:
Northwestern University's Kellogg School of Management named Linda Darragh, who had been part of the school's entrepreneurship team from 1999 to 2005, as executive director of the Levy Institute for Entrepreneurial Practice and the Heizer Center for Private Equity & Venture Capital, according to a March 29 announcement.
A team from the Illinois Institute of Technology won the 2012 University of Toronto Rotman School of Management Design Challenge, which asked teams to present ideas to help students improve their financial behavior and create a brighter economic future, according to an April 3 press release.
The value of an MBA is still debatable, according to a recent survey by Ivy Exec, a careers website for professionals. The site surveyed its members, 86 percent of whom have MBAs. Eighty-eight percent of respondents who graduated before 2000 said the MBA is very valuable, but only 50 percent of those who graduated after 2000 agreed. Among the Class of 2012, 100 percent said the degree is very valuable.
Indiana University's Kelley School of Business is gearing up for a summer academy, the Art of Business, meant to arm undergraduates studying liberal arts with business skills. A three-week immersion that will start June 10 is a highlight of the program.
Georgetown University's McDonough School of Business is launching the Georgetown Institute for the Study of Markets & Ethics to support research, develop courses and educational tools, and bring ethical considerations to bear on policy decisions regarding regulation of markets, according to an April 10 announcement.
New York University's Stern School of Business will launch the Center for Real Estate Finance Research on May 15 with a conference featuring New York City commercial real estate leaders and new research. The center will study residential mortgage finance reform, the role of real estate in the macroeconomy, and real estate as a large asset in portfolio management. In addition, the school will expand its course offerings in the area.
Business schools are gearing up for upcoming commencement ceremonies. The following is a list of keynote speakers and commencement dates for top schools:
UCLA Anderson School of Management, Guy Kawasaki, Silicon Valley venture capitalist, best-selling author, and former chief evangelist of Apple, on June 15; University of Chicago's Booth School of Business, Professor Kevin M. Murphy and William E. Conway, Jr., co-founder and managing director of the Carlyle Group, a Washington, D.C. private equity firm, on June 9; Dartmouth College's Tuck School of Business, Steven Roth, chairman of  Vornado Realty Trust, on June 9; Vanderbilt University's Owen Graduate School of Management, Norman Johnson, chairman and chief executive of Clarcor, on May 11; USC Marshall School of Business, Timothy Coleman, senior managing director of Blackstone, on May 11.
Before it's here, it's on the Bloomberg Terminal.
LEARN MORE