Remind Customers Your Seasonal Business Opens Soon
By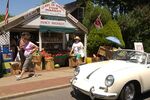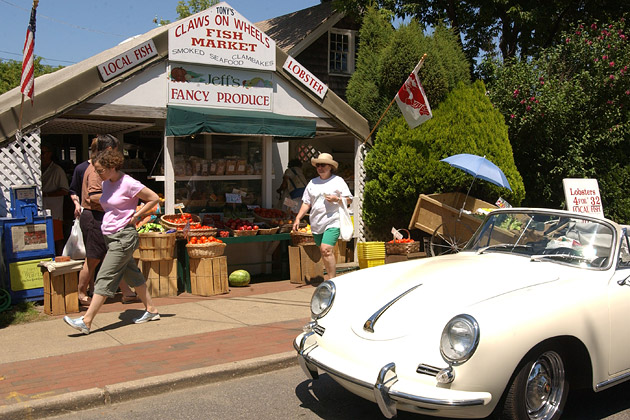 Seasonal businesses need to remind clients they still exist well in advance of their busy months. If they don't execute a marketing plan early, they risk losing established customers and missing out on the chance to make new ones, says Chris Rimlinger, senior vice president of marketing for Money Mailer, a direct mail business in Garden Grove, Calif. Rimlinger spent two decades at large food and beverage corporations, where she developed marketing programs in partnership with small, specialty grocery retailers, and now works with hundreds of small companies to develop advertising and marketing plans. I spoke to her recently for her take on how entrepreneurs preparing for summer should build consumer awareness.
Right now is when summer businesses are gearing up for their most important time of the year. What do they need to think about?
Seasonal companies are such a great, vital part of the business community, but they're outside of the consumer's normal buying patterns most of the time. Their big job right now is to remind people they're still out there.
For companies that put on outdoor events, or landscaping and lawn care companies or patio dining restaurants, it's vital they make money during their seasons. If they miss out on expected revenue, they simply don't have a chance to make it up later.
What's your advice for them?
First, it's important not to be afraid to spend money for marketing and advertising. That's what is going to bring in your customers; it's a necessary business expense.
Next, start early and be consistent in advertising throughout the season. Folks are making decisions on purchases much earlier than they used to, whether it's summer camps for their kids or double-paned windows to keep out summer heat. And you can't just advertise once and expect people to remember you for the next several months—you have to be in front of their faces all that time to get people to notice you.
There are so many advertising vehicles among social media, online advertising, direct mail, print ads—how does a small business owner choose which ones to use?
What's most important is to make sure you use a vehicle that is already in the consumers' minds; it's expected and they're already using it to look for deals and exposure to new businesses. It's tricky for seasonal businesses because the window of awareness is so short. If they hop around too much with their ad buys, they could miss out.
What metrics do you use to narrow down which ads bring in the best return on investment?
You want to save all the coupons that come into your business while the ad is running, or ask new customers how they heard about you if you're not using a coupon. You can also monitor any increases you are getting during a specific advertising time frame. For instance, when our smartphone app is being advertised on the back of our mailer envelopes, I can tell because there's an increase in downloads.
Also, look at what you are spending in your ad budget and how it correlates not only to increased traffic or purchasing interest, but in how much the consumer brings into your business. For instance, if you offer a "$5 off" coupon, keep track of what customers using that coupon are spending in total.
Many seasonal businesses are in resort or tourist areas. Do you have any tips for them?
Advertising on mobile apps is key to appeal to people coming into an area who are unfamiliar with it. They will be spending more time searching for places to go, shop, and eat because they don't live locally, don't get direct mail there or read the local paper.
A great idea is to advertise in partnership with local hotels or piggyback on your local visitors' bureau website. Often in advance of vacation season, your local chamber of commerce will send out a public relations blast that you can get in on.
How would you tailor an advertising message to a return customer vs. a new customer?
It's incumbent on small business owners to keep good records on their existing clients from year to year. I think people want to be acknowledged for their loyalty and not approached as if they've never done business with you—particularly if you're a service provider they trust to come into their homes.
So maybe you send an e-mail communication around March or April, when people have filed their taxes and have a little chunk of change to invest, and remind them that you cleared out their rain gutters last year or steam cleaned their carpets. Tell them you hope they were happy with your service last time and remind them that it's time to do another cleaning before summer, or maybe after summer is over.
Before it's here, it's on the Bloomberg Terminal.
LEARN MORE