The Laziest Scams in Internet History
Some would-be swindlers simply don't try hard enough.
By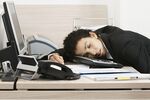 A certain "Sehwan Jung" in South Korea has been sending a number of desperate requests for funds over Twitter: "I am in urgent need of money.Can you lend me 500,000 dollars?I will make it up to you later." A diabolical plot, indeed, though Mr. Jung's scam is unlikely to work. For one, people can see everything someone sends on Twitter and quickly realize he's sent the exact same message over and over. For another, he is tweeting almost exclusively to celebrities, including Channing Tatum, Rosario Dawson, Carly Simon, journalist Nicholas Kristof (who today sarcastically answered, "Sure!"), and the foreign minister of Bahrain, Sheikh Khalid bin Ahmed Al Khalifa.