Obama's Record on Women's Pay: So-So
By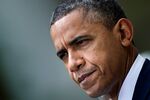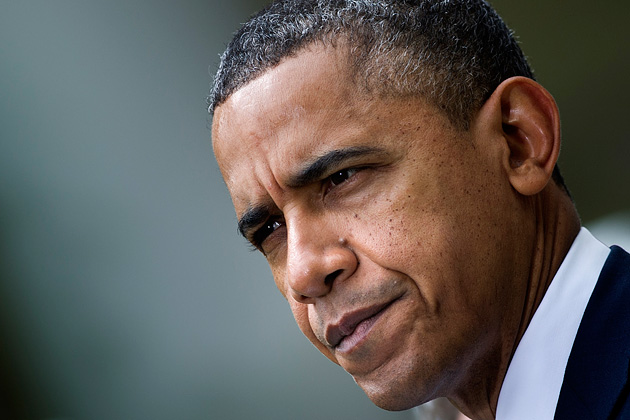 As the Obama and Romney campaigns continue to snipe at each other over so-called women's issues, it seems like a good time to take a look at the administration's record on the wage gap, the persistent disparity between men's and women's pay that exists across all sectors of the economy. On average, women earn 77 cents for every dollar a male counterpart makes. Over the course of her career, that gap contributes to hundreds of thousands of dollars in diminished earning potential.
So how does the Obama administration, which claims that it has championed women's rights, stack up? Not bad, not great. Obama often points to his signing of the Lilly Ledbetter Fair Pay Act, which extends the 180-day statute of limitations for filing an equal pay lawsuit so that the clock restarts with each discriminatory paycheck. Advocates say the Ledbetter Act is already making an impact in the legal system. Sarah Crawford, director of workplace fairness programs at the National Partnership for Women and Families, says that since it passed, the statute has been cited in hundreds of cases, including some that have benefited men.
But the administration's record in bringing such cases has been less than stellar. According to data provided to me by the Equal Employment Opportunity Commission, from 2006 to 2008 the commission brought 18 cases against employers for alleged sex-based wage discrimination. By contrast, the Obama administration brought only six cases from 2009 to 2011.
"It's a little hard to argue that the Obama administration has been particularly aggressive," says Mark Bendick, an employment economist who has served as an expert witness in hundreds of employment discrimination cases, including the largest civil-rights class action in U.S. history, the Supreme Court case Dukes v. Wal-Mart Stores, Inc.
Bendick says the Obama administration is making progress in one area: overseeing federal contractors. About 200,000 companies are federal contractors—they employ about a quarter of the U.S. workforce—and they make billions each year from the government business. A 1965 executive order mandated that contractors which do more than $10,000 in such business in one year are prohibited from "discriminating in employment decisions on the basis of race, color, religion, sex, or national origin."
That law is enforced by the 800-person Office of Federal Contract Compliance Programs, which is headed by a lawyer and former Legal Aid Society vice president named Patricia Shiu. The Obama administration has increased Shiu's budget. Since the president formed the Equal Pay Task Force in 2010, she has settled 50 pay discrimination cases, which OFCCP claims is a "substantial increase over previous years." We'll have to take their word for it. The office wouldn't provide the actual numbers, and those 50 cases include both gender and race compensation discrimination cases. The most notable case, with pharmaceutical giant AstraZeneca, was quite modest: The company was ordered to pay $250,000 to 124 female sales representatives and to examine compensation practices at sales facilities across the country.
Why aren't there more cases? Shiu is hampered by what seems like an obvious obstacle: Her office collects scant data on the compensation practices of employers. Back in 2000, the OFCCP started to design an annual compensation survey that would have gotten huge amounts of information from contractors, including starting salaries, pay raises, and bonuses. On top of that, the office would have obtained other information that influences compensation decisions, such as education levels, years worked, and performance reviews. But shortly after taking office, President George W. Bush abandoned the effort.
Shiu has picked it up again. She's signaled she intends to begin amassing data about employers that will allow the government to red-flag potential violators. If it happens—and at this point it's still an if—it will be a vast improvement over the current system: It relies on a handful of random audits each year, which rarely turn up the worst offenders and don't do much to deter them, either.
Before it's here, it's on the Bloomberg Terminal.
LEARN MORE