Full-Time or Part-Time MBA: A Primer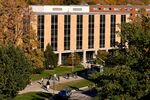 A guest post from Rose Martinelli, formerly the longtime admissions director at the University of Chicago's Booth School of Business, where she wrote a popular admissions blog, The Rose Report.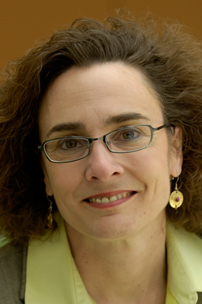 Over the past few weeks, we've been discussing how to navigate career transitions. In my last blog post, I identified some of the differences between education programs—MBA or one-year subject master's degrees. Now it's time to look at program formats: full-time versus part-time.
Fundamentally, the content is the same, but program delivery will impact your personal experience. As with all other aspects of career transitions, there is no single "right" answer, but identifying the right fit for you is a matter of "trade-offs." Here are a few to consider:
Employment/Length of Program:
Part-time programs are designed for working professionals, which means you will be able to continue your full-time work while attending class. Typically, students take one or two courses per quarter (or semester), with most completing their degrees within 2 1/2 to 5 years.
Full-time programs are designed for students who are fully committed to taking a larger course-load. They rarely afford students the opportunity to hold down a full-time job while a student. Students typically complete the program within 12 to 18 months.
Costs/Aid/Scholarships:
While tuition and fees will be similar across programs, part-time students pay only for the courses taken per term. While students are eligible to borrow through either federal or private loan programs, most are able to continue to pay for living expenses without further assistance. In addition, many companies offer some type of educational assistance that can help reduce costs over the long term.
Students pursing the full-time program will often borrow funds to cover not only tuition, but living expenses as well. Students have access to both federal and private loan programs. The vast majority of full-time students who finance their education through loans will graduate with a debt load greater than that of part-time students. Merit- or need-based scholarships are usually limited to full-time students.
Student Experience:
Most part-time programs offer amenities similar to those of full-time programs (clubs, social activities, and so forth). The issue for part-time students, however, is time. With employment, family, studying for class, and other commitments, it can be challenging to squeeze in time for extracurricular school activities.
Full-time students have the chance to immerse themselves in being students. Without constraints on time, many students broaden their experience through clubs and service organizations, as well as many different types of social activities.
Career Opportunities:
As with the student experience, part-time programs offer many of the same career-support services as those available to full-time students. However, there are a few differences. Summer internship opportunities are typically reserved for full-time students. If you are a career-changer or want to explore other career opportunities before seeking full-time employment, this could be a deciding factor. Also, if your company is supporting you through tuition assistance, there may also be recruiting limitations to consider.
The choice in format is driven by what you are willing to invest to have the type of experience you need to get where you want to go. What's the right fit for you?
Join the discussion on the Bloomberg Businessweek Business School Forum, visit us on Facebook, and follow @BWbschools on Twitter.
Before it's here, it's on the Bloomberg Terminal.
LEARN MORE