$1,000 and a Click: Buying Stock the Crowdfunding Way
By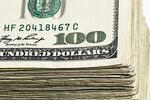 It's been just two weeks since President Obama signed the JOBS Act into law, loosening requirements for companies looking to raise capital. The rules aren't even written yet, and already one new fundraising outfit is jumping into the fray. On Wednesday, CircleUp was launched as a crowdfunding site that lets small businesses recruit investors to buy shares in their companies. It's building off the success of such sites as Kickstarter and Indiegogo that let business and other projects solicit donations, though CircleUp takes it a step further by letting companies find actual equity investors. For investors, it's a chance to profit from the growth of small, private companies. But it can also be risky, since only half of all small businesses survive longer than five years, and their disclosures to investors aren't nearly as robust as those of publicly traded companies.
CircleUp focuses on consumer product companies with revenue between $1 million and $5 million a year. It's being launched with the sale of securities in a company that makes pet food, another that sells healthy snacks, and a third that produces baby-care products. Co-founder and Chief Executive Ryan Caldbeck says that with consumer-facing companies, a small investor can interact with the products on his own. "It's easier to do diligence on these companies and walk down to Whole Foods or Sephora and see how people interact with the brand and see the products for themselves," he says.
CircleUp's website lets potential shareholders read a company's investor presentation and standardized stock-offering and shareholder agreements. Investors can post comments and concerns about the business on a forum and post questions for the entrepreneurs. Video conferences are in the works. "There are no longer closed-door conversations," says co-founder and Chief Operating Officer Rory Eakin.
To buy a stake, you select how much money you want to invest (it can be as small as $1,000) and CircleUp tells you how many shares that will buy and what percentage of the company you'll own. You then read through and digitally sign the offering agreements, enter your bank account information for the trade, and submit some basic personal data to prove your identity. Then, click, you're an angel investor.
Selling your shares isn't as easy. As with other private investments, you'd need to wait for the company to be acquired or go public, or you have to find a buyer for the shares on your own.
For now, to participate on CircleUp you must be a so-called accredited investor, which means you make at least $200,000 a year or have at a minimum of $1 million in net worth, excluding your primary residence. That's because regulators deem accredited investors savvy enough to understand the investment risks on their own. Proving that status is an on-your-honor system, which CircleUp says has long been sanctioned by the SEC.
Starting in 2013, changes from the JOBS Act will make it legal for nearly anyone, regardless of income or financial expertise, to participate in crowdfunding. CircleUp says it hasn't decided if it will court that market next year, but other crowdfunding startups, including WeFunder and Crowdfunder, are waiting in the wings. CircleUp's founders believe that even without the extra audience, there's still plenty of opportunity. They estimate that 95 percent of accredited investors currently aren't involved in angel investing. "We want CircleUp to bring new participants to the market," says Eakin.
If CircleUp takes off, a whole new batch of individuals will need to learn how to size up the potential gains and risks of investing in small companies. It's a buyer-beware venture, where financials aren't audited and the SEC doesn't pay close attention. When CircleUp launched its website Wednesday morning, it didn't fully disclose that a couple of the 16 experts praising CircleUp also have ties to the company, either as an investor or former colleague. When Bloomberg Businessweek asked about the conflict, CircleUp immediately moved to add disclosures and reiterated its commitment to transparency. In the new crowdfunding world, potential investors will be able to tap into growing companies but will need to get used to sniffing out problems on their own.