Coming Clean on B-School Admissions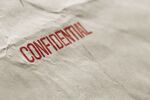 A guest post from Philip Delves Broughton, a former Paris bureau chief for Britain's Daily Telegraph. Broughton graduated from Harvard Business School in 2006 and is the author of The Art of the Sale: Learning From the Masters About the Business of Life (Penguin Press, 2012).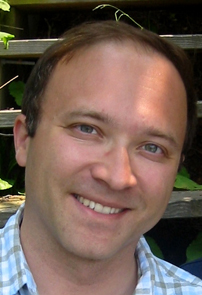 Pity the MBA admissions officer. On one side is the business school administration, pestering them for full enrollments and first-choice acceptances, to keep up the percentages for those all-important rankings. Then there are the diversity requirements, the need for more women candidates, more global spice, and fewer management consultant trainees. There is the pressure from alumni, trying to shoehorn in their children and favored employees, and companies offering to pay full freight for their own candidates and then hire them back when they graduate.
And then there are the candidates themselves, neurotically firing off e-mails asking about the required GMAT scores and work experience and whether a low undergraduate GPA really does hurt their admissions chances.
For all the roadshows and brochures and communication, the reasons why anyone gets into a particular business school remain mysterious. Why do certain application essays get the admissions officers salivating and others don't? What's the truth behind legacy admissions? What really goes on between those banks and consulting firms and the schools they seem to treat as nothing more than outsourced management training programs?
As the rest of the corporate world submits to demands for greater transparency, it's high time the business schools did likewise.
A starting point might be establishing some kind of points system, as brutal in its scoring as the GMAT, to measure admissibility. One to five on entrepreneurship, for example, based on your answers to a set of questions: How old were you when you first started earning money from anyone but your family? Have you ever competed in a startup contest? Have you ever hired or fired anyone? Or created your own product or service? Or had to meet a sales target? Another category might rate independent thinking: What are the best books you read in the past year? Have you ever traveled not as part of a group or program? Do you invest your own money or leave it to others?
The points could also be applied to legacy candidates and companies. Did one or both of your parents attend this school? Do you work at McKinsey?
Schools that preach the importance of quantifying everything will inevitably flinch at exposing their own internal measurement schemes to the hard scrutiny of numbers. But for fairness's sake, they shouldn't.
Join the discussion on the Bloomberg Businessweek Business School Forum, visit us on Facebook, and follow @BWbschools on Twitter.
Before it's here, it's on the Bloomberg Terminal.
LEARN MORE