Gilt Groupe Founders' Essential Business Reads
By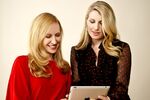 In 2007 two Harvard Business School grads, Alexis Maybank and Alexandra Wilkis Wilson, joined forces with Silicon Valley entrepreneur Kevin Ryan to found the e-commerce sample sale site Gilt Groupe. What began as a small, fashion-based startup has ballooned into an almost 900-employee business, currently helmed by former Martha Stewart Living Omnimedia Chief Executive Officer Susan Lyne, with more than 5 million members and a market value of over $1 billion. The site has expanded beyond fashion to also include high-end deals in travel, food, and home furnishings, and is currently eyeing an initial public offering. With the publication of their new book, By Invitation Only: How We Built Gilt and Change the Way Million Shop(Portfolio/Penguin), Maybank and Wilson e-mailed Bloomberg Businessweek their five favorite business reads.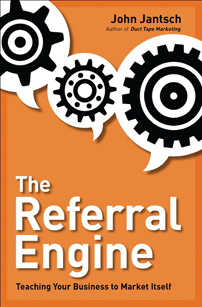 The Referral Engine: Teaching Your Business to Market Itself, by John Jantsch
"We owe a lot of Gilt Groupe's success to the grassroots referral marketing we did early on. This is a great book that shows how to get your customers to do your best marketing for you with word-of-mouth referrals. People trust the recommendation of a friend more than any ad or promotion from a company."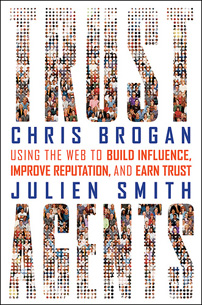 Trust Agents: Using the Web to Build Influence, Improve Reputation, and Earn Trust, by Chris Brogan and Julien Smith
"We wanted Gilt Groupe to be a brand customers would trust and we set out to do this by tapping into the power of social networks. This is a great book to show any business how to use online social tools to build networks of trust among your customers."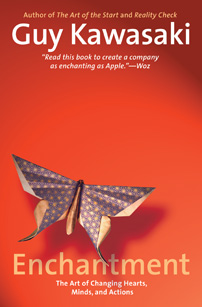 Enchantment: The Art of Changing Hearts, Minds, and Actions, by Guy Kawasaki
"When we created Gilt Groupe we wanted to create a brand that would enchant our customers so they would identify, react and come back for more. This book tells you how to create an enchantment campaign that will entice any customer to overcome skepticism and believe in your brand."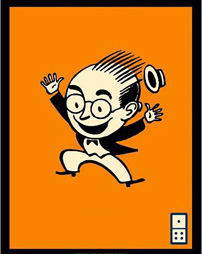 Poke the Box, by Seth Godin
"To launch Gilt Groupe, we needed to take initiative and bold risks and we needed to be confident that doing things differently would work. As we evolve and grow the company we need to maintain that same attitude every day. Poke the Box will inspire anyone to do the same."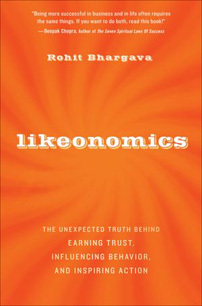 Likeonomics: The Unexpected Truth Behind Earning Trust, Influencing Behavior, and Inspiring Action, by Rohit Bhargava
"We read an early copy of this book, which resonated with our vision for Gilt Groupe. People decide what brands to trust based on believability. It's less about what product you offer and more about how to get your customers to believe in you and your brand. This book shows how we made decisions about what to like and believe in and how to achieve influence."
Before it's here, it's on the Bloomberg Terminal.
LEARN MORE