B-School Research Briefs
Francesca Di Meglio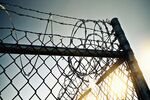 Culture influences everything from popular music to human behavior. And of course it affects business, too. Understanding a particular culture—whether it's the culture of an office or that of a prison—can help one understand its people and why they behave the way they do. It's a subject near and dear to the hearts of business school professors, who have been churning out research on the subject.
Countries such as Pakistan, Turkey, and South Korea that maintain a strict allegiance to cultural norms and are reluctant to change tend to put fewer women in leadership positions, according to a paper to be published in the Journal of World Business. It was written by Soo Min Toh and Geoffrey Leonardelli, professors at the University of Toronto's Rotman School of Management.
People in these countries are often loath to give up the practices that originally put men in power, the authors found. But some "culturally tight" places, such as Norway, where men and women are generally viewed as equals, have more female leaders, not fewer.
The study was based on an index of countries' cultural characteristics, information on their treatment of gender equality, and World Bank statistics on the percentage of leadership positions filled by women, such as legislators, senior officials, and managers.
While culture was the direct focus of the Rotman research, a study out of University of Pennsylvania's Wharton School looked at what happens when businesses seek outside leadership. In their first two years on the job, these external hires get "significantly lower performance evaluations, have higher exit rates, and are paid substantially more" than internal employees who are promoted into similar roles, according to research by Matthew Bidwell, professor of management at Wharton. His paper is titled "Paying More to Get Less: The Effects of External Hiring versus Internal Mobility."
Before people start demanding promotions from within, they should note that the study also showed there wasn't much difference between external hires and internal hires who moved to another group. The bottom line for employers: Internal hires yield better performance—and cost less, too.
Student researchers at the University of California, Berkeley recently turned their attention to former prisoners, who have a culture all their own. Five students in Berkeley's Master of Financial Engineering program came up with a plan to offer financing and credit to ex-cons who were interested in becoming entrepreneurs.
The students found that the risk of lending to qualified ex-cons is low, and that doing so could save the government and taxpayers millions. Their findings are outlined in the paper "Valjean Financing: Credit for the Formerly Incarcerated." Named after Jean Valjean, the Les Misérables character who spends 19 years in prison for stealing a loaf of bread, the plan proposed by the authors has government or a private intermediary act as auctioneer to dole out loans. Their hope is that the plan could be transferred to many markets and could help former prisoners better integrate into mainstream culture.
Before it's here, it's on the Bloomberg Terminal.
LEARN MORE