The Value of the Two-Year MBA
Thomas S. Robertson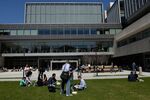 The MBA has been with us for more than a hundred years, emerging just a couple of decades after Joseph Wharton established the first collegiate business school in 1881. It has always had a foot in two worlds—the world of business practice and the world of academic learning—and throughout its history, the degree has been the subject of lively debate, as business executives argue for practicality and university professors press for academic rigor.
As Carter A. Daniel notes in MBA: The First Century, there will always be those who think MBA programs are too theoretical and research-driven for the real world, just as there will be those who believe they are too practical and nonintellectual for universities. Some say MBA graduates are overly ambitious, arrogant, and expensive, and others insist that they are our single best hope for the future. There will be those who declare the MBA is past its prime and ill-suited for today's business landscape, and there will be those who point out that the MBA continues to be the second most popular graduate degree in the U.S. and around the world.
These arguments are, of course, contradictory, but they all point to an inescapable truth: The world is forever changing, and MBA programs must keep pace, educating students for the future.
One change we have seen in the MBA landscape in recent years has been the proliferation of one-year programs in other parts of the world. There are a few reasons for this. One-year programs can be viewed as more efficient for students who already have undergraduate business degrees, now the most common undergraduate major in the U.S. Furthermore, many of today's MBA candidates seek more flexible options—programs that will let them retain their current jobs, for instance—as enrollments in part-time and executive programs suggest.
While the one-year model is certainly a viable option for some students, it cannot replace the traditional two-year model. The two-year flagship MBA program delivers what we at the Wharton School call a "total experience." The course structure is, of course, indispensable, but so are the co-curricular activities, the international and social impact experiences, the network effect, and the learning teams.
Our students develop leadership skills in more than 100 MBA student organizations, running 43 conferences per year on topics such as finance, private equity, and social impact, and on regions such as China, India, and Latin America. They take advantage of myriad international opportunities, including 10 modular courses offered in countries around the world and 41 peer-organized "treks" to international destinations. Increasingly our students are involved in social impact activities as well. Second-year MBAs can apply to serve on nonprofit boards. Our Global Consulting Practicum gives students the opportunity to work on social impact projects in multiple countries, and our Field Application Projects often benefit nonprofits. We also offer a number of summer internships at nongovernmental organizations (NGOs) and social enterprise organizations.
Perhaps most important, the two-year MBA offers students the chance to switch careers. The majority of our MBAs identify themselves as "career switchers" who need both the in-depth course content of the two-year MBA and the opportunity to explore work in a new industry via a summer internship. After the internship experience, students can assess the skill set and knowledge base that was required of them and make specific curricular and co-curricular choices that strengthen their abilities in those areas.
Of course, in our world, we'd like to do everything more quickly. Time is precious and not to be wasted. But if we really want to make time count, we can't skimp on the most valuable experiences.
University of Pennsylvania founder Benjamin Franklin reminds us that a large share of "the miseries of mankind are brought upon them by the false estimates they have made of the value of things."
The MBA is not about the first job or even the next job. It is about students' whole careers. The next generation of global leaders will be faced with problems in the economic, social, and ecological spheres that are more complex than ever before. Obviously, business is more and more global, and recently more intertwined with government in many countries. We owe it to the next generation to prepare them fully for the challenges that will ensue.
Join the discussion on the Bloomberg Businessweek Business School Forum, visit us on Facebook, and follow @BWbschools on Twitter.