Recruiter Q&A: BCG's Mel Wolfgang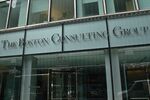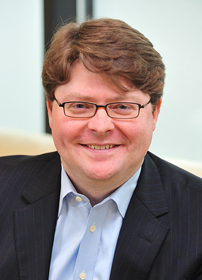 This is part of an ongoing series of Q&As with recruiters from top MBA employers. This week we bring you edited excerpts of an e-mail exchange between Bloomberg Businessweek's Erin Zlomek and Mel Wolfgang, a partner at the Boston Consulting Group who oversees recruiting in the Americas.
What should a job candidate know about your company before he or she takes part in an on-campus interview?
There are multiple rounds of interviews, and you meet with multiple people in each round. Candidates are asked to discuss a business case that is a simulation of our actual work. It is important to familiarize yourself with the format of the interviews. Practicing with someone who has been through them before can help, and most MBA campuses have resources to help students prepare.
The best preparation is familiarizing yourself with the format of the interview enough to be comfortable, and then be ready to think on your feet, engage with the interviewer, and have a dynamic conversation.
Apply some creativity. A candidate who has over-prepared will come across as rehearsed and may not make an authentic connection.
Where do you recruit MBAs?
We recruit at the top 10 to 20 business schools across North America every year. We have a similar need to recruit from other top business schools in the Americas, Europe, the Middle East, Africa, and Asia-Pacific.
Do you have a full-time hiring program that targets newly minted MBAs?
Yes (click here for details). We have an intern program for MBA students between their first and second years of school and a full-time, entry-level hiring program where second-year MBAs are interviewed in the fall of their second year to start work upon graduation. Incoming consultants begin in a generalist capacity. We expect to hire an increasing number of MBAs in the years to come.
We also hire at the undergraduate level. After these individuals spend some time working at the firm (usually two to four years), many pursue an advanced degree such as an MBA.
Tell me about your ideal MBA hire. What kinds of prior work experience and educational backgrounds have high appeal right now?
We don't look for specific types of pre-MBA experience or educational credentials. We're generally looking for smart individuals who have the drive, passion, and humility to be in client service. Candidates need to have strong interpersonal, leadership, communication, and analytical skills as well as the ability to focus on the truth that we believe exists in any business problem.
Résumé, work experience, and education are important, but only because it gives us a window into these characteristics.
Why should an MBA student want to work for your company? What's different or unique about the culture, the opportunities, or the work itself?
Management consulting is a terrific career for someone who wants to gain exposure to a broad range of difficult business problems in a short timeframe. It's rewarding because of the impact we have with clients and the exposure you can get so early in your professional life.
We are focused on accelerating professional and personal development for each individual, no matter how long their career with BCG may ultimately be.
Join the discussion on the Bloomberg Businessweek Business School Forum, visit us on Facebook, and follow @BWbschools on Twitter.