The Cable Industry Isn't Stupid, Right?
Stacey Higginbotham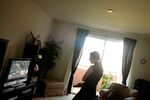 We're rapidly moving toward a future where cable broadband service is the predominant choice for consumers who want fast Internet access. But in light of a study that predicts $200 bills by 2020 for the pay-TV portion of cable, I have to wonder: Are the cable guys the idiots, or are the consumers?
The NPD Group put out a survey on Tuesday that suggested monthly pay-TV rates could reach $200 by 2020, up from the current average rate of $86. The analysts at NPD credit rising content-licensing fees and the average 6 percent rate increase that cable companies jam down users' throats each year.
But the idea of paying $200 in eight years, or even $123 in three years, seems like insanity for most consumers. It also seems like insanity for the cable companies to attempt such a rate increase, given how rising cable costs amid grim economic times have led folks to cut the cord. But is demand for cable inelastic? The NPD report notes that 16 percent of U.S. households don't have pay-TV service. This means 84 percent do—a huge success for the industry. Can it last? From the NPD report:
"As pay-TV costs rise and consumers' spending power stays flat, the traditional affiliate-fee business model for pay-TV companies appears to be unsustainable in the long term," said Keith Nissen, research director for The NPD Group. "Much-needed structural changes to the pay-TV industry will not happen quickly or easily; however, the emerging competition between S-VOD and premium-TV suppliers might be the spark that ignites the necessary business-model transformation of the pay-TV industry."
That business-model transformation is already occurring, but the end result isn't likely to be exactly the à la carte, pay-for-channels-you-want and watch-it-when-you-want model that many of us in the Web world are hoping for. Instead, we are witnessing the first steps toward the creation of a combined pay-TV and broadband bundle that gives consumers most of the TV they want on demand and encourages them to avoid going to the Web. Cable sees the threat, but consumers are missing the opportunity.
If done quickly, consumers, who are just discovering how pleasant (and economical) it can be to watch TV via over-the-top services such as Netflix or Hulu, will be lulled back into complacency and will still view both pay-TV and broadband subscriptions as necessary. So far, research from the Leichtman Research Group this week notes that 79 percent of Netflix "Watch Instantly" consumers use it to watch movies and television shows on a TV set, but in the past six months only 0.1 percent of survey respondents dropped cable because they found all the content they wanted online.
Today a big reason why people don't cut the cord is lack of content, such as live sports programming, as well as some people experiencing problems getting broadcast content that should be free. This can be an issue with not getting the over-the-air signal clearly inside a home, or it can be a result of the cable companies' interfering with technology that can make it easier. Also, consumers still want the convenience of one place to go for all of their television. According to NPD, 59 percent of pay-TV subscribers preferred having one single provider for their pay-TV services, compared with 21 percent who desired multiple providers, while 21 percent expressed no preference.
And just 20 percent told NPD they would consider going over the top if they could access their favorite shows online. That may be the case today, but if pay-TV subs reach $200, or even $123, those sentiments may change. The lure of convenience may not be enough if the content is available and people can access it without going over some set broadband cap. And it appears that cable companies, especially Comcast, are preparing for that future today.
TiVo, the original TV disrupter, said yesterday it would offer Comcast's Xfinity video-on-demand service through its boxes for users in San Francisco. A Comcast spokesman called the plan a pilot and confirmed that the Xfinity content watched via TiVo wouldn't count against a user's broadband cap. Comcast is offering the same arguments it made in deciding to exempt content streamed over the Xbox, namely that this content never leaves its private network to travel over the public Internet.
The Federal Communications Commission left that loophole open in its network neutrality ruling, as I explained in a previous post, but as media watchdog Dwayne Winseck notes, public-interest groups and the FCC may have a chance to stop the practice by using the merger conditions associated with the Comcast/NBCUniversal deal. But the political will to enforce those conditions and recognize the potential for creating a shadow Internet has to be in place at the FCC and in the government (or courts) in general.
By offering the cap as a stick to prevent over-the-top streaming from disrupting pay TV, and the carrot of exempt television content from the Xfinity service, Comcast is well on its way to creating a safe haven inside its network to keep subscribers complacent and making the idea of leaving to grab content elsewhere a risky proposition: If you go over the cap too often, you get cut off. And if the fears of a cap don't stop people, the cable industry is also tied pretty closely with content providers via ownership, as Comcast owns NBCUniversal, or via the relationships forged by access to their subscribers (see this awesome post from The Economist on why HBO isn't going to abandon the cable guys and go over the top).
So the question for TV consumers is: Do you keep paying $86 today for access to a walled garden of really good content that will likely continue to rise in cost? Or do you go outside the walled garden and scramble to get your regular shows while fighting the caps and agreements that will eventually make the world outside the walled garden inhospitable for a TV lover? And the bigger question is whether or not the FCC or anyone in Washington is watching this play out and plans to help consumers by taking action. Otherwise, $200 cable doesn't make the cable guys stupid. It makes them brilliant.
Also from GigaOM:
Patching the Cord (subscription required)
VMware Isn't Going to Let Network Virtualization Pass It By
SD Card Turns Digital Cameras Into Instagram Machines
How Mobile Is Reviving Old School Silent Auctions
Before it's here, it's on the Bloomberg Terminal.
LEARN MORE