business
Reimagine Your Company as an Upstart
Steve McKee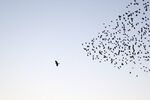 It's not easy for an advertiser to make a splash at the trendy TED conference, but a pharmaceutical startup called Help Remedies did just that last month. It's turning pharmaceutical marketing conventions on their head, according to a recent Bloomberg Businessweek article that examines its tactics. The company is "doing for generic drugs what American Apparel did for plain T-shirts: wrapping them in cool with every trick in the downtown branding playbook, from hip packaging to absurdist videos to youth targeting."
Business is an endless cycle of innovation and commoditization. New inventions, ideas, or ways of communicating move the world (and the pioneers behind them) forward, only to soon be imitated by competitors. There's a powerful temptation in any industry to mimic what's worked for others; the problem is that doing so tends to commoditize the industry and make competitors indistinguishable. By contrast, when a company like Help Remedies is willing to break industry conventions, it's also likely to get people's attention.
After all, who would have thought that pharmaceutical advertising would ever be described as "hip"? Then again, it wasn't long ago that insurance commercials were as dull and boring as most drug ads. It took an obscure also-ran called Government Employees Insurance Co. (you probably know it as Geico) to break the mold by hiring a creative advertising agency and determining not to be held back by its own industry conventions.
Rather than following the example of serious-minded pleas from the likes of "Good Neighbors" and "Good Hands People," beginning in the late 1990s Geico introduced us to an insouciant gecko, an insecure caveman, an insincere congressman, and other inventive ways of interpreting its low-price/no-hassles message. The AFLAC duck was hatched around the same time, and since then one insurance company after another has tried humorous advertising, beginning with smaller players like Nationwide and Progressive and ultimately including old stalwarts like Farmers and State Farm.
Even Allstate recently got into the act, taking the form to new heights (or depths, judging from the initial criticism) with its "Mayhem" character, who personalizes and pokes fun at serious mishaps. Nothing quiets criticism like success, however, and the Mayhem campaign has by all accounts quieted its critics.
What were once breakthrough ideas, however, can easily become new industry conventions—arguably what is now happening with humor in insurance advertising. Staying ahead means continually finding ways to be different (while still remaining relevant) and marketing those differences boldly and consistently. There is no shortage of examples of companies that have done just that.
Everybody knew you couldn't buy shoes over the Internet until Zappos proved you could. Or that you had to engage an attorney for wills and incorporations until LegalZoom said you didn't. Or that used-car buying involved shady dealers and price haggling until CarMax advertised an alternative. I even remember the old days when the thought of a bank in a grocery store was unheard of, paying a fee to watch TV was laughable, and there would never be any such thing as a national newspaper.
You can identify endless sources of differentiation by simply taking a step back and honestly examining the conventions of your industry. Is everybody competing to offer the lowest price? Consider how you might charge a premium. Is a wide selection a prerequisite? Try going narrow. Do all of your competitors advertise in the newspaper? Buy radio instead. Is your free catalog getting too expensive to produce? Convert it into a "Design Guide" and charge for it. Look for opportunities to push when your competitors pull, zig when they zag, or spring forward when they fall back. You get the idea.
One of the best Super Bowl commercials of all time challenged the convention that big-game ads had to be big-budget productions. E*Trade's simple spot featuring a monkey dancing on a trash can was about as low-budget as a commercial can get. But its tongue-in-cheek, self-referential punch line, "Well, we just wasted 2 million bucks. What are you doing with your money?" hit a sweet spot and helped make E*Trade a household name. Google found similar success with its first Super Bowl ad, using a simple and elegant product demonstration rather than expensive stunts, sets, or celebrities.
No matter what business you're in, everything you do can be done differently. Doesn't it make sense to challenge your own conventions before someone else does? And when you do hit upon an unconventional approach, match it with unconventional communications. If nobody knows about it, you may as well have never made the change.
Make it practical. Carve out a few hours with your team somewhere unfamiliar to spend some time identifying every industry convention you can—product features, service dimensions, price points, distribution methods, marketing messages, media tactics, you name it. Then have some fun imagining approaches that counter each one, along with creative ways of communicating the change.
You're sure to discover that a lot of your ideas are nonstarters, but you're just as likely to find a pony in there somewhere. As long as you don't compromise your core competency—the peace of mind insurance brings, the liquid assets people expect from a bank, the confidence athletes need in their athletic apparel—you may be surprised by how many things your industry takes for granted that are based on outdated assumptions or copycat conventions.
Before it's here, it's on the Bloomberg Terminal.
LEARN MORE