No Internship? Don't Throw in the Towel
Francesca Di Meglio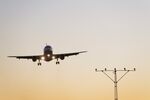 Most undergraduates know that an internship is the ticket to a full-time job offer. More than half of the graduating seniors who responded to the 2011 National Association of Colleges and Employers student survey reported having had an internship or co-op experience. Yet college students are sometimes on their own—at least when compared to the aid given to MBA students—to find summer opportunities.
Among Bloomberg Businessweek's  top 10 undergraduate business programs, on-campus recruiting for internships varies widely, from 15 recruiters at MIT Sloan School of Management, which has full-time enrollment of 137, to 275 at No. 1 ranked Notre Dame Mendoza College of Business, where 1,888 students are enrolled. The same is true for the number of companies posting internships on school job boards, with 80 at Sloan and 4,653 at Mendoza.
At four of the five top programs, more than 10 percent of undergraduate business majors surveyed by Bloomberg Businessweek reported having never had a summer internship. The problem is particularly acute at two-year programs. Students entering the programs as juniors have little, if any, relevant coursework or work experience to offer employers. They frequently find themselves losing out to students who have accumulated some in four-year programs.
What should students in this predicament do to make the most of their summers, while continuing to build their résumés? Here are some suggestions from career experts at top programs:
Don't give up
By spring, most of the brand-name companies have already hired their interns for the summer, but some companies are still looking for help, says Melanie Parker, executive director of MIT Global Education & Career Development. Consult the school-sponsored job boards and do an independent search to see what is available. Then, go for it, suggests Parker. "Students should not give up," she adds, "until mid-summer."
Go where you're needed
Students can offer their services to nonprofits or startups that might not have resources to recruit and hire paid interns but usually need help with meaningful work. Faith-based organizations and the local Red Cross are organizations to consider, says Mark Brostoff, associate dean and director of the Weston Career Center at Washington University in St. Louis's Olin Business School. That students aren't paid is not a career problem. "Recruiters value that kind of experience," says Brostoff. "Leaner organizations will have you roll up your sleeves, and they provide good stories for you to tell potential employers." They also help students build networks.
Be your own boss
Start your own business, suggests Parker. Creating a business plan and managing the launch will give students fodder for interviews. Developing entrepreneurial skills is always useful. Besides, a business could last well beyond the summer and will put something significant on a student's résumé.
Study abroad
Studying abroad can be a valuable experience, says Parker. Reporting it correctly on one's résumé, however, is important. Students must explain exactly how this experience makes them a better job candidate. Did they learn another language? Did they pick up an education in a particular country's or region's culture? How will this knowledge help them in their industry of interest?
Shadow a mentor
Students can reach out to alumni or those in their network about job shadowing, temporary projects, or informational interviews to get perspective on the field that interests them most, says Kevin Monahan, associate director for the Notre Dame Career Center. This is also a great way to check out a target company ahead of the full-time job search.
Never take an opportunity for granted
Even serving as a lifeguard or cashier can provide students with skills and experiences that will help them in the future and look good on their résumés. "Make the most of whatever opportunity you have," says Monahan. "Challenge yourself in anything you do."
Join the discussion on the Bloomberg Businessweek Business School Forum, visit us on Facebook, and follow @BWbschools on Twitter.
Before it's here, it's on the Bloomberg Terminal.
LEARN MORE