Q&A: Mike Tyson on His One-Man Show in Las Vegas
The former heavyweight champion discusses anger management, his quest for redemption, and having "no money."
By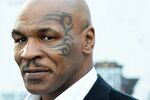 Retired heavyweight boxer Mike Tyson has been in the spotlight since he was a teenager. Nintendo based a now classic video game around him when he was just 21 years old. So much about his life—growing up in Brownsville, Brooklyn; being trained and nurtured under Cus D'Amato; his wins and losses; the ear-biting incident; his wild lifestyle; his drug and alcohol use; his wealth and subsequent bankruptcy; his rape conviction; his conversion to Islam while in prison; his retreat to a quieter, suburban life—have been documented in gritty detail. But, Tyson says, people don't know the full story.
Iron Mike, now 45, is ready to tell his own tale. He's taking it to the stage, at the MGM Grand Hotel & Casino in Las Vegas, for a one-man show called Mike Tyson: Undisputed Truth—Live on Stage, which runs from April 13 to April 18. "You'll laugh, cry, be bewildered," Tyson says.
Bloomberg Businessweek caught up with Tyson to chat about his second act as an entertainer, having "no money," and his anger-management tips. He also, bizarrely but instructively, weighed the relative merits of having confidence vs. having "the best sex organs." In a fight, confidence wins.
You've played in the Hangover movies and appeared in Funny or Die videos. Now you're doing a one-man show. Are you a comedian now?
No. I'm just some goofy guy. I love to entertain. If I don't do it boxing, I want to do it in some other kind of way.
Why did you want to reinvent your career this way?
I always wanted to do stuff like this. I was too busy boxing to do it. When I was young, I thought about variety shows, like Dean Martin. Skits. It's like what In Living Color was, but in the '70s. I like In Living Color. I like Funny or Die—that's off the hook!
Your show is in Las Vegas. Do you ever gamble?
No, I don't gamble. No way.
What's more intimidating, an opponent in the boxing ring, or your audience at the show?
I don't look at it like that. I look at it as the same. I have to be prepared to deal with them, whatever it may be.
So what scares you most?
Maybe I wake up and find out everything is a joke, and never actually happened.
As an athlete, now as a performer, do you think of yourself as a brand?
I don't know what I am. I am just a guy that likes to entertain people. I don't think of it from a corporate perspective. I am just here in this world. I am no icon. I am no superstar. I just want to enjoy every moment. More than three-fourths of my life might be over. I just want to enjoy my family.
What is your net worth now?
Nothing. It's nothing. I don't know. I have no money. Don't think I am some big baller. I am a middle-class guy with a big name and reputation. I am not a big financial spender or anything.
Sounds like you don't care much for business.
Business is great. But my manager deals with it. I am trying to achieve peace and happiness. If you do it from the outside, it's never going to work.
Any advice on managing anger for office folks?
Hey listen, we all know anger never leaves anyone in the proper path of positivity. It's an art, handling anger. When it comes to something like money, sex, and friendship, that's very difficult. We never know. Who knows? We can never give up on life. When I met Cus D'Amato, the only way I had a chance in life is because I met someone I honored and wanted to make proud of me.
If you take someone and give them qualities of success—the greatest looks, the greatest sex organs, the greatest clothes—if he has everything, and I take confidence away, that person will fail. If I bring him back, give him those great qualities, the best sex organs, he's gregarious, charismatic, and take all that away but I give him confidence, it can be a fat, bald man with glasses—if you give him confidence and push him out in the world, he will succeed. There's nothing more powerful than confidence. Confidence will succeed when everything else fails.
Your show is called Undisputed Truth. Any advice on how to tell the truth?
The fact is, it's just, you can't have no true happiness if you can't tell the truth. If you lie, it'll never work no matter how much you love the person. Even if it's a white lie, that's it. Once you lie, that's betrayal. Once that happens, it's impossible to get back and get stability after lying. You can be abusive towards a woman, and she'll forgive you more than if you were lying. Treachery is a masterful skill. But it's the lowest piece of s–t God can create. I look at life; I am very transparent. Most of us in life are more transparent than we like to believe. People are more transparent than we give them credit for. We're all the same, basically. We all want the best job, the best everything. I never met anyone who said, "I want the worst car or the worst-looking girl in the world."
You've said before that you're working toward redemption. How far have you come?
I don't know from what perspective you say redemption. I am just trying to do the right thing by myself and by God. Respect everyone. Don't offend everyone. I'm not killing myself trying to live, but I want to be pretty conscious. Before, I thought I was a holy moly holy guy. I just want to be as stable as possible.
Are you still raising pigeons?
I will do that till I die.
How many do you have now?
I have a few thousand in New York and a few hundred here.
Do you have a favorite?
No favorites. Everyone is equal.
Before it's here, it's on the Bloomberg Terminal.
LEARN MORE