Move Over, Eye Candy. Here Comes the Business Tech Boom
Palo Alto Networks' initial public offering is part of a wave of IPOs by tech companies that actually make stuff
By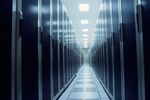 Sometimes an IPO is more than just another IPO, and that's the case with Palo Alto Networks, which has just filed to go public.
Palo Alto makes security hardware and software and has been credited with inventing what the industry calls a "next-generation firewall." In a piece last October, we covered the rise of this new technology, which monitors data passing through cloud computing apps such as Facebook, WebEx, and Skype, in addition to protecting the usual things like Web surfing and e-mail. All of the major firewall makers have jumped on this bandwagon, but Palo Alto has cashed in on the trend more than any other security specialist.
Through an IPO, Palo Alto hopes to raise $175 million. It's money the company can use to hire new salespeople and extend its reach at a time when demand for the company's products is going through the roof. Last year, Palo Alto posted revenue of $119 million, up from $49 million in 2010 and $13 million in 2009. Gross margins have increased over that same span from 53 percent to 73 percent. Digest that for a minute. Palo Alto cleared $19 million in free cash last year.
What makes Palo Alto a big deal is that it's part of a coming wave of IPOs for technology companies that sell primarily to businesses. Splunk, a buzzed-about big data startup, just said it hopes to raise $945.5 million through an IPO. Workday, which sells human resources software in the cloud, should file to go public shortly, and Box, which offers cloud-based storage and collaboration software, should follow soon as well. Other companies such as Palantir, Arista Networks, and Coraid have their own booming franchises.
So, while Groupon, Twitter, and other consumer-focused companies get tons of attention for moving coupons and sponsored ads, let us take notice that an army of companies selling actual technology products is about to get rich, too.
It's about time, frankly. About the only blockbuster corporate-tech IPO over the last 10 years or so has been VMware. Through its virtualization software, VMware began a huge push around rewiring data centers to handle more modern types of software and an explosion of data. Now that work is carrying over to these surging upstarts that have pitched customers on a more modern way to do security, storage, human resources—the list goes on.
On the whole, this is the biggest remaking of the Internet's infrastructure since the dot-com boom, when companies like Oracle, Sun Microsystems, and Cisco Systems soared. A number of the big boys are still around and selling plenty of gear and software. But we're seeing the rise of tomorrow's empires as well.
Before it's here, it's on the Bloomberg Terminal.
LEARN MORE