China Cracks Down on the Websites of Bo Xilai's Supporters
Bo Xilai's Web supporters get shut down
by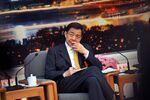 It's the latest crackdown on China's rambunctious Web. On April 6 nationalist website Utopia, which had run hundreds of articles supporting former Party Secretary Bo Xilai and the Chongqing model, named after the southwestern city he ran with neo-Maoist zeal, was shut down indefinitely. That followed an initial shuttering of Utopia, at the time of Bo's dismissal on March 15, with the site then allowed to reopen just days later.
According to a notice posted on Utopia the day of its latest closure, local Internet and public security bureaus informed the site it was being punished for publishing "articles that violated the constitution, maliciously attacked state leaders, and speculated wildly about the 18th Party Congress" (this Congress takes place in the fall and will mark the transition to a new leadership). Utopia was told it must undergo "a self-inspection beginning from noon on April 6, 2012, to be brought back online after an examination was passed," explained the initial notice. That notice was later replaced by one simply saying, "Website under construction."
A week earlier, China's Internet authorities announced they were shutting down 16 websites and had detained six people for, according to the State Internet Information Office, "fabricating or disseminating online rumors," reported the official Xinhua news agency on March 31. Meanwhile, websites Sina and Tencent's Twitter-like micro-blogging sites had their commentary sections disabled for three days at the beginning of April, and have been "criticized and punished accordingly" by Internet authorities, Xinhua said.
That was apparently in response to the rampant speculation set off on China's Internet when Bo was sacked in mid-March, and his demoted police chief, Wang Lijun, just days earlier failed in a bid for political asylum in the U.S. consulate in Chengdu, Sichuan. The wild surmising on China's Web reached a crescendo of sorts the week of March 12, with reports that a coup had been attempted in Beijing amid deep divisions among China's top leaders in the run-up to a leadership succession due this fall. The clampdown became necessary following false online reports about "military vehicles entering Beijing and something wrong going on in Beijing," according to Xinhua.
Even as Beijing once again asserts its heavy hand over the Chinese Web, many are wondering why it waited so long. Indeed, more notable than the latest crackdown has been the surprising openness allowed over the past month. That's not to say there has been any trend of liberalization, however, argues Jeremy Goldkorn, founding director of Beijing-based Danwei, a China Internet and media research firm. He points to the new rule that requires bloggers to use their real names to register—only partially enforced, to date—as proof of a counter, tightening trend.
Rather, the relative looseness seen recently is due to the substantial challenge Beijing authorities face in monitoring the world's largest Internet population. China has 485 million Internet users and 300 million registered micro-bloggers, according to Zhang Xinsheng, an official from the Ministry of Industry and Information Technology, as reported by Xinhua late last year. "This is more because it has become a Sisyphean task to monitor the Internet," says Goldkorn, pointing to how difficult it is for censors and software to keep up with evasive tactics, such as the regular use of puns and homonyms by China's netizens.
To get around censorship on the Web, for example, supporters of Bo Xilai have referred to him by using the characters for "bu hou," meaning literally, "not thick." That's because the Chinese character for "Bo" can also mean "thin" when pronounced slightly differently.
At the same time, it appears the Internet has become a battleground for different factions within China or, more specifically, for those wishing to bring down Bo during the unfolding scandal. "It is true they did not clamp down on the Wang Lijun and Bo Xilai rumors at first. Some of the stuff that was spread online seemed to be allowed in order to blacken Bo Xilai's name," says Danwei's Goldkorn. "I think Bo's enemies have used the Internet to hasten his downfall."
Perhaps the even bigger reason is the schizophrenia Beijing feels toward the Web. While on one hand it wants to control the Internet, it also increasingly relies on it, with almost all government agencies and city offices now maintaining their own websites and often blogs, as well. Police stations, for example, regularly use micro-blogging, usually called "weibo" in China, for everything from citing crime statistics to publicizing social order campaigns. Just as important, the Internet has become key for Beijing to monitor what its citizens are concerned or riled up about, whether it's official corruption or high property prices.
"The government for a long time has recognized that the Internet is a place for citizens to let off steam but is also a platform that allows the government to get a read on what is going on across the country, in the provinces," says Goldkorn. "But they have a tough time balancing that with their desire to ensure the Internet does not lead to instability, or to any kind of threat to their control."
Before it's here, it's on the Bloomberg Terminal.
LEARN MORE