business
Can Big Pharma's Sheri McCoy Give Avon a Makeover?
A Johnson & Johnson veteran will try to revive the beauty business
By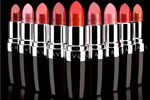 Within the health-care industry, Sheri McCoy is a star. But can a woman who narrowly missed becoming chief executive officer at Johnson & Johnson in February thrive instead at the helm of Avon Products?
McCoy, 53, will bring some obvious assets to the Avon job when she takes the CEO title from Andrea Jung on April 23: As vice chairman of a $65 billion-a-year health-care giant, McCoy helped oversee a complex global operation that has faced intense competition from generic drugs, as well as product issues that resulted in a series of high-profile recalls. In a statement announcing her exit from J&J, outgoing CEO Bill Weldon said McCoy was "instrumental in helping to bring stronger strategic focus" to both the pharmaceutical business and the consumer business. Avon's lead director, Fred Hassan, praised McCoy's "unique combination of strategic and finely honed operational skills, a significant turnaround track record, global experience, and people leadership" in a company release.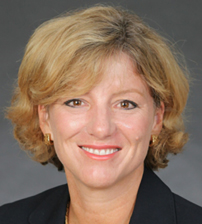 In other ways, though, McCoy is a curious choice to lead the $11-billion-a-year beauty company. A research scientist and chemical engineer by training, she has spent her career deeply immersed in the world of Big Pharma. While she's had some experience in J&J's consumer products unit, that's a business built on practical needs for rash ointments and baby shampoos, rather than Avon's more aspirational portfolio of lipsticks, age-repair creams, and women's jewelry. No wonder Carol Levenson of Gimme Credit speculated that "at the moment, she looks more like a place holder" than a "game-changer" in writing about the appointment. (The upside, noted Levenson, is that McCoy also seems unlikely to "engage in any dramatic financial engineering that might be harmful to bondholders.") She comes to the job without the usual marquee stints in retail, marketing, or the beauty business. That may explain why Avon stock slumped in reaction to the news of her appointment, even though investors have been craving clarity on the leadership front.
Still, McCoy could turn out to be an inspired choice for a company that has to deal with bribery probes, falling sales, and challenges to its door-to-door business model, not to mention an unsolicited $10 billion takeover bid from Coty. Her deal-making prowess could prove handy with the continued fallout from Coty's recent bid. Although Avon's board rejected the $23.35-a-share offer—at what was then a 20 percent premium—as too low, there's little doubt the smaller competitor will continue to sniff around for opportunities if Avon can't elevate its share price alone.
McCoy understands that kind of pressure. When she took over J&J's pharmaceutical division in 2008, the company was losing patent protection on epilepsy and schizophrenia drugs that together made up about $7 billion in sales. She responded by pursuing acquisitions and partnerships that might make up the difference. One of her biggest bets was to spend $953 million to buy Cougar Biotechnology—a move criticized at the time as too costly for a startup that seemed years away from having a commercial drug. McCoy's wager paid off in April 2011, when the U.S. Food and Drug Administration approved Cougar's prostate cancer drug, Zytiga, which Wells Fargo analyst Larry Biegelson estimated could generate annual sales of $800 million by 2015.
A more immediate challenge lies on the legal front. Avon is under federal investigation amid allegations related to foreign bribery payments in China and possibly elsewhere in the world. The ongoing scandal cost Charles Cramb his job as vice chairman and was likely a factor in the board's Dec. 13 announcement that Andrea Jung is stepping down as CEO. While it's not yet clear if Jung herself failed in handling allegations of bribery, she's clearly in an awkward position, having led the company since 1999. Avon faces a shareholder lawsuit for allegedly refusing to consider Coty's buyout offer, too. Not only can McCoy help make a clean break with the past, she's familiar with navigating tricky legal terrain while trying to build a business.
McCoy has successfully run businesses in Latin America, a critical market for Avon. She's also orchestrated several turnarounds over the course of her 30-year career at J&J. How? One person close to the drug company says  she has an ability to quickly settle on a strategy, get rid of problem players, and align the rest around a common mission.
Even concerns about McCoy's ability to manage the 6.4 million-strong army of Avon ladies may be overblown. True, she has never managed a field force of that diversity and size, but she is certainly familiar with the not-so-subtle art of hawking a company's wares through sales reps. In J&J's case, the ding-dong happens at a doctor's office, instead of someone's home. But both models have experienced similar pressures and rely on a field force that requires everything from clear communication to high-tech tools to do the job well. Avon's direct sales force is so important that Avon spokesperson Jennifer Vargas cites it as a major factor in why the company has said Jung will stay on as executive chairman for another two years. "She has a strong relationship with our constituents, especially the representatives," says Vargas. "She's going to continue to play an important role in the company."
That plan, more than anything, may turn out to be the biggest challenge for Avon's incoming CEO. While McCoy clearly needs industry veterans to help her manage this transition, having the former CEO stay on as chairman is a pact that most leaders try to avoid. When the former CEO is herself a celebrity who has become the face of a company that's now struggling on several fronts, it's hard to imagine how McCoy can easily establish her own imprint on Avon while Jung continues to head the board.
Most likely, McCoy  is confident she has the skills and vision to run a global direct distribution business that's suffering but still very much alive. This is, after all, a company that's less known for its products than the way it sells them. Allen Adamson, Managing Director of Landor Associates in New York, compares the brand image to Dell, where "the first thing people think of is the way it goes to market."
Besides, industry expertise isn't always critical in a leader, whether that's a knack for knowing the hot lip colors for spring or mastering the basic science involved in global drug development. Look at Joe Jimenez, who came to Novartis from running the consumer products division of Heinz. While he may not be a researcher, he has understood the importance of funding research. Whether McCoy turns out to be a marketing maven with a feel for global beauty trends remains to be seen. What matters now is that she's a strong leader who knows how to manage a vast constellation of regulators, investors, customers, and other stakeholders in a global public company. Whether she'll welcome a further two years with her predecessor in the boardroom is another question.
Before it's here, it's on the Bloomberg Terminal.
LEARN MORE