Can Big Pharma's Sheri McCoy Give Avon a Makeover?
A Johnson & Johnson veteran will try to revive the beauty business
By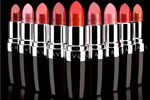 Within the health-care industry, Sheri McCoy is a star. But can a woman who narrowly missed becoming chief executive officer at Johnson & Johnson in February thrive instead at the helm of Avon Products?