business
Recruiter Q&A: American Express's Suzanne Schaefer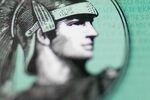 This is part of an ongoing series of Q&As with recruiters from top MBA employers. This week we bring you edited excerpts of an e-mail exchange between Bloomberg Businessweek's Erin Zlomek and Suzanne Schaefer, global head of campus recruitment at American Express.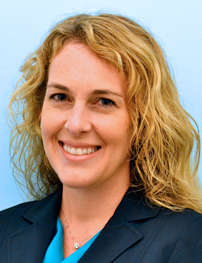 Where do you recruit MBAs? Are there any new schools you'll be at this year?
We partner with over 30 schools and recruit through on-site and virtual events. We recently expanded our partnerships with the University of Texas McCombs School of Business, ESADE, and IIM Bangalore.
Do you have a full-time hiring program that targets newly minted MBAs?
We have a summer internship for MBAs in the U.S., Europe, India, and other markets. This is our primary pipeline for full-time hires.
MBA interns own a project that is linked to a key business priority. At the end of the summer, they share their findings with senior leaders and write a road map to implement their work. Interns meet C-level executives at boardroom lunches, participate in a formal review, and are invited to a variety of social events and learning sessions.
What percentage of your MBA interns typically receive job offers at the end of their internships?
Last year we extended offers to about 75 percent of the MBA class, and 80 percent of those accepted to return full-time.
What kinds of prior work experience have high appeal for you right now?
For an increasing number of roles, we seek MBAs who have experience with online, mobile, and/or social media platforms and associated industries. We hire from a variety of professional backgrounds to fill positions in marketing, finance, digital commerce, risk management, consulting, technology, and operations.
What areas of your business will take on many of your new MBA hires over the next two to three years?
Digital talent is in high demand, and MBAs are helping us reinvent our global payments space. We also see growth continuing in India and Asia.
What should a job candidate know about your company before he or she takes part in an on-campus interview?
Interviewers want to see MBAs clearly communicate what they're looking to do and why they're targeting American Express. Entrepreneurial thinking is highly valued.
Why should an MBA student want to work for your company? What's different or unique about the culture, the opportunities, or the work itself?
American Express is undergoing a digital transformation, and new MBA hires can help reinvent a 160-year-old brand. Our MBAs have the opportunity to customize their career paths, winding through multiple businesses and functions or staying within one group for years.
Before it's here, it's on the Bloomberg Terminal.
LEARN MORE