MBA Journal: Farewell, CEIBS
Isaac Iglesias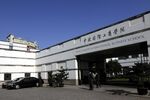 They say all good things must come to an end. An MBA program is no exception. In April, I will be graduating from the 18-month program at CEIBS. In China, people designate you by the year you start and not by the year you end, so the 2010 cohort graduates in 2012. This is a minor peculiarity when you compare it with all the other things that await if you are a Westerner choosing to come east for your business studies. During the first months, it will be frustrating at times. The language and daily customs are only the beginning.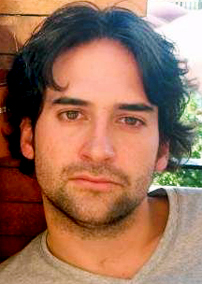 Negotiations begin (not end) when you sign a contract. Yes often means no, and no often means yes. And the food—what can I say? Family, business, friendships, conversations, and everything imaginable revolves around food. That is why I mention it in every journal entry. Your experience at CEIBS will not be conventional. But trust me, by the time you finish, you will be glad to have a solid understanding of how business is done in China.
I finished my classes in January. Similar to other programs, you can finish your credits a bit earlier if you chose to take classes instead of finding a summer internship. I have been in and out of Shanghai for the better part of the year so far. I happened to be in the U.K. during Chinese New Year, but CEIBS would not allow me to go without my Chinese New Year meal, so I was invited to the annual press mixer dinner in London. I shared a table with five Chinese professors who had just been to the World Economic Forum in Davos the previous week, as well as with a few members of the London MBA-specialized press. Dean John Quelch, an eminence in London who is a former dean of London Business School, was also at the dinner. He was presenting his new book in the U.K. at the time. He was understandably proud of the school's accomplishments and the fact that it had so many representatives at the forum.
I enjoyed a great evening with interesting people, and I was introduced for the first time to CEIBS's London network. I will be returning there (it's where I worked before business school) after I graduate. Fortunately, my company has strong ties with China, so I won't feel completely disconnected from the country. Still, I am leaving great friends and fond memories behind.
The highlights of my MBA experience have been numerous. First, I enjoyed discovering Shanghai for its international flair, commercial entities, and rich history. The place is amazing. This is where you can easily pay $200 for a meal in a restaurant or $1 for a delicious bowl of noodles, and where you will find all the luxury brands you can think of, but you can also get an excellent bespoke suit for less than $100. Second, I am thankful for the timing of my sojourn here. In a time when the West is in crisis, China is booming. The World Expo in 2010 was a great example. There is a type of energy and optimism in the giant country that is highly addictive.
Of course, I must also mention all the new people who have come into my life. An MBA is a strange thing. Most people come from diverse backgrounds and have very little in common, except for ambition and drive. I learned as much about other people's attitudes and backgrounds as I learned about myself. This is the true value of the MBA. I really wish I had studied less so I could spend even more time with my fellow classmates. There is never enough time—not enough time to travel, not enough time to study, not enough time for clubs, not enough time to apply for jobs.
Finally, being given the opportunity to contribute in this fantastic network of blogs has been a truly excellent experience. Please carry on contacting me about things relevant to the MBA and enjoy every moment of your business school experience, from application to graduation. Sadly, good things do come to an end.
In between journal entries, you can keep track of Isaac's business school adventures at the Business Schools Facebook page. Follow the Bloomberg Businessweek B-Schools team on Twitter.
Before it's here, it's on the Bloomberg Terminal.
LEARN MORE