In Berlin, Startups Steer Clear of Facebook
Berlin's Earlybird Venture Capital advises to do one thing well, and to avoid the social networking echo chamber.
by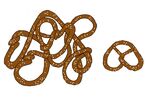 If Ciarán O'Leary worked for Facebook or Google, he says he'd spend sleepless nights worrying about the downsides of trying to be everything to everyone. "They want to do it all and be the Internet—e-mail, sharing files, social networking, map systems, whatever," he says. "I think we're seeing this sort of counter trend of people getting fed up with having one company for everything."
O'Leary is a partner at Earlybird Venture Capital, a Berlin-based firm that just raised $100 million toward a $200 million fund to invest in Internet startups. The money is a boon for the German city's vibrant but underfunded startup scene. It's also good for companies focused on one, and only one, area of specialization. "The Googles and Facebooks, while they're still very innovative, they've reached a size where they can't really concentrate on narrow use applications," says O'Leary. "For me, it's all about vertical, really crisp use cases."
Specializing, O'Leary argues, lets companies focus on quality. "Compare Spotify and iTunes," he says. "On iTunes you can download games, download apps, do whatever, but Spotify is just so much better for listening to music." He predicts that people will increasingly migrate away from the bigger, clumsier Internet companies to use a smattering of superior applications such as Spotify. The way he sees it, iPhone home screens have room to house 20 such handpicked applications. "What we're looking for are services that have the potential to get that prime real estate on your phone," he says.
To be clear, O'Leary thinks that in most cases (gaming excluded) it's not even a good idea to build applications for the Facebook platform. "We often get startups wanting to build things within Facebook, like a marketplace for local services in Facebook or a file management system in Facebook," he says. "We're always saying that's the wrong way to go because you're cluttering your own use case and Facebook's use case."
Earlybird is also looking to get away from the unwieldy Facebook social networking model to promote small, manageable options. As an example, he points to the Berlin startup Readmill, which lets people take notes on their e-books and share them with friends for a communal reading experience. "Startups need to become smarter at using social, really understanding the relevancy set, and finding ways to make social useful again instead of just adding to the noise," he says.
Earlybird plans to invest throughout Europe with a focus on German-speaking regions. For now, the Berlin venture capital firm can't divulge specific details on the three companies it recently put money into, except to say that two are in Berlin and one is in Frankfurt, and that all three will have a global focus from day one.
Earlybird's team has been hitting Berlin's streets, restaurants, and bars to meet founders and invest as early as possible. Berlin has a high density of artists and musicians, so many entrepreneurs there have backgrounds very different from the typical Silicon Valley technologist. For example, SoundCloud—Berlin's startup poster child—was founded by a sound engineer and a developer, both of them active musicians.
Roughly 20 percent of Earlybird's fund comes from German investors and 80 percent from international sources, an imbalance O'Leary says is a result of his country's distrust for venture capital (which in German has the discouraging name Risikokapital, or "risk capital"). In the late 1990s and early 2000s, Germany had hundreds of VCs, which were irresponsible and lost a lot of money. Now the number of well-established firms has dwindled to just three, according to O'Leary.
Risk aversion may have contributed to the fact that Germany's most successful Internet entrepreneurs to date are the Samwer brothers, who have made more than $1 billion by cloning the tried and true business models of American companies, including EBay, Zappos, Groupon and, most recently, Amazon. O'Leary says the Samwer copycat model is perfectly legitimate, but that Earlybird sees greater potential in disruptive companies. "You're creating a new market, you're tearing down existing players, and that—in the long run—is so much more valuable."
Before it's here, it's on the Bloomberg Terminal.
LEARN MORE