Goldman Alumni Falter in Stormy Markets
Some traders who left the bank to start their own hedge funds aren't making money for investors
By and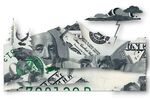 As Goldman Sachs cuts back on making bets with its own money to comply with new federal regulations, Pierre-Henri Flamand, Morgan Sze, and at least four other traders have left to start their own hedge funds. They've had no trouble attracting investors, raising more than $4.5 billion. So far, though, none of them have produced positive returns for their clients. "Many ex-Goldman prop traders have found it much harder than they originally thought to make money," says Matias Ringel, research head at EFG Asset Management, which invests in hedge funds.
Flamand and Sze were among the first proprietary traders to leave Goldman amid a debate in Congress after the 2008 credit crunch over whether to rein in risk-taking by banks. In July 2010, President Barack Obama signed legislation that included the Volcker Rule, which restricted banks with customer deposits backed by the U.S. government from using their own money to make speculative bets on markets. While the Volcker Rule isn't scheduled to go into effect until July of this year, Goldman decided within weeks of its approval to shut down its biggest proprietary trading operation, known as the principal strategies group.
Flamand, 41, was the global chief of the unit before he quit two years ago to start Edoma Capital Partners in London. Sze, 46, who ran the principal strategies team in Asia before replacing Flamand as global head, left the bank in 2010 to start Azentus Capital Management in Hong Kong.
Edoma and Azentus were among the biggest hedge fund startups of the past two years, each raising about $1 billion, say people familiar with the matter. Both funds charge standard fees of about 2 percent of assets and 20 percent of profits, with some clients getting discounts.
Their returns haven't lived up to expectations. Sze's Azentus lost about 4.8 percent from its April 2011 inception through February, says a person with knowledge of its returns who declined to be identified because the figures are private. Roger Denby-Jones, Azentus's chief operating officer, declined to comment.
Flamand's Edoma lost about 2.4 percent from its November 2010 launch through this February, according to investors. One misstep came last fall. Flamand started November betting that the DAX Index of German companies would rise as the European crisis eased, according to a letter sent to clients that month. The bet failed when European leaders said on Nov. 2 that Greece may have to abandon the euro. Martina Slowey, Edoma's chief operating officer, declined to comment.
Other Goldman traders who left the principal strategies unit include Daniele Benatoff, 32, and Ariel Roskis, 36. Their Benros Event Driven & Opportunistic Fund has lost about 1.7 percent in the nine months through February, according to investors. Benatoff and Roskis, who left Goldman last year, declined to comment.
The Benros, Edoma, and Azentus funds follow a so-called event-driven strategy, investing in stocks and bonds of companies involved in mergers, spinoffs, bankruptcies, and other developments. Benros and Edoma focus on Europe, while Azentus concentrates on Asia. At the start of 2011, the stage was set for event-driven funds to shine, says Dariush Aryeh, chief investment officer of Fundana, a Geneva-based firm that advises clients on investing in funds. The companies in the MSCI World Index were sitting on $4.4 trillion, according to data compiled by Bloomberg. Instead of spending the money on acquisitions, though, they held their cash in 2011, scared by the risk of a euro zone collapse and the wide swings in stock prices. "You would think that the economic environment has been favorable for event-driven hedge funds to distinguish themselves, but it's not been that straightforward," Aryeh says.
While two years or less is a relatively short period to judge a fund manager, the poor investment returns highlight the challenges of being out on your own, without the support services, contacts, and clout of a big bank. "I've spoken to Goldman traders who've told me they have a network across the street and the world," says Larry Chiarello, a partner at SkyView Investment Advisors in Shrewsbury, N.J., which invests clients' money in hedge funds. "When you are at Goldman sitting on a $10 billion prop desk, everyone is your friend. When you are on your own at a hedge fund, you find out who your real friends are."
The difficulties aren't discouraging others from trying. Elif Aktug, 37, quit Goldman in 2011 after 12 years to join Pictet in Geneva, according to a February marketing document. She manages an internal fund, called Agora, which has lost 2.3 percent since its start in April 2011, according to a person with knowledge of her returns. Aktug, who declined to comment, now is seeking to attract money from outside investors. She's aiming for average annual returns of 8 percent to 12 percent in the event-driven fund, mainly by trading the stocks of the biggest European companies, according to the marketing document. "It's brave to put that out there, but hedge funds are going to have to justify their existence and their fee structure," says Chiarello. "If you are not going to strive for double-digit returns or at least high single-digit in this environment, then you are not going to be gathering assets."
Before it's here, it's on the Bloomberg Terminal.
LEARN MORE