From NASA to Entrepreneurship
As NASA endures budget cuts and grounded shuttles, employees head for startups
By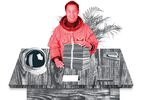 During his five years as NASA's chief technology officer for IT, Chris Kemp helped make millions of NASA's images—such as rover tracks on Mars and lunar craters—available online. And he never hired a single employee. Because of congressional budget cuts, "I saw my vision for the future slowly slip farther from my grasp," Kemp wrote in a blog post announcing his resignation in March 2011. "I am leaving the place I dreamed of working as a kid to find a garage in Palo Alto to do what I love."
Soon after departing, Kemp, 34, located his metaphorical garage and founded Nebula, a cloud computing startup that makes hardware to help data center servers work in unison. His story isn't unique. NASA launched its last Space Shuttle mission in 2011. While winding down the program, the agency has laid off 9,200 prime contractors, who in turn laid off thousands of subcontractors. Most staffers have been spared, although some have left NASA to pursue dreams no longer achievable at a diminished government agency. Many of these astronauts, scientists, and technologists are entering the startup world. "They are very bright and used to working on projects on a very large scale," says Ted Schlein, a managing partner at venture capital firm Kleiner Perkins Caufield & Byers, which has funded three companies led by NASA vets, including Kemp's.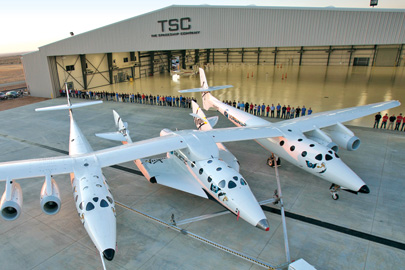 The NASA émigrés are working on projects ranging from enterprise software to robotics. Several stuck close to what they already know. Former NASA Chief of Staff George Whitesides is president and chief executive officer of Virgin Galactic, the project backed by Richard Branson that plans to offer suborbital space flights to tourists. Alan Stern, NASA's associate administrator for the science mission directorate before leaving in 2008, is now chief scientist and mission architect at Moon Express, which is developing unmanned spacecraft that would take cargo, such as soil samples, to and from the moon. "Competition rocks," Stern says. "I expect to see a lot of failure and a lot of successes."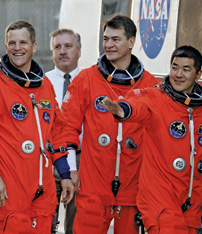 Scott Parazynski, a retired astronaut and veteran of five Space Shuttle missions, helped inspect and repair NASA's thermal protection systems after the Columbia tragedy in 2003, when the shuttle overheated reentering the earth's atmosphere and disintegrated. He's now CEO of DreamSaver Enterprises, which is developing heatproof boxes for at-home storage of valuables. Joshua McKenty worked as a contractor at NASA, where he developed the agency's cloud computing network to share data such as photos of the moon. He left the agency in 2011 to start Piston Cloud Computing, which in January released software that companies can use to manage their computing infrastructure. The startup employs 18 people, five of whom had worked for the space agency. "NASA's culture is not to be afraid of really hard problems," says McKenty.
The simultaneous rise of Silicon Valley and decline of state-sponsored space exploration could affect the career paths of a generation. More than 40 percent of the students attending one of the nation's premier space programs, at Georgia Institute of Technology, now want to work for space-related startups instead of large NASA contractors such as Lockheed Martin, says professor Robert Braun, who left his post as NASA's chief technologist last year. "The NASA brand is still pretty strong," he says. But more and more students "want to work for a startup and get their hands dirty." Matt Walliser worked on robotics projects as an intern at NASA while pursuing his undergraduate degree at Cal Poly Pomona. When he graduated in 2011, he co-founded Blossom Coffee, which is developing a machine that allows for variable temperature and pressure to brew a better cup of joe. "I knew NASA wasn't quite right for me," he says. "Many of the labs I was working at got defunded, and the projects ended."
Some former NASA employees become entrepreneurs out of necessity. In Florida, home to the Kennedy Space Center, unemployment hovers around 9.4 percent, and nearly half of single-family homes are underwater on their mortgages, making it difficult to move. "We had 8,000 workers lose jobs within the last year," says Jan Conrad, community resources coordinator at a job training center in Brevard County, where Kennedy is located. She says local ex-NASA people have started some 17 companies, making everything from water sports equipment to gun holsters. "If they want to live here," she says, "they need to build their own business, and we are helping them explore that."
The Johnson Space Center in Texas, also affected by layoffs, has formed a partnership with Houston Technology Center, the state's largest organization for starting and incubating young companies. Walter Ulrich, the center's CEO, says the goal is to commercialize NASA technology—ideally with help from those who lost their jobs. "Some of these people are rocket scientists," he says. "We saw it as the largest pool of technology talent to become available across the country in 25 years." The center has accepted two companies started or led by NASA vets into its incubator program, including Parazynski's heatproof box company, and expects to add four more in the next few months, Ulrich says.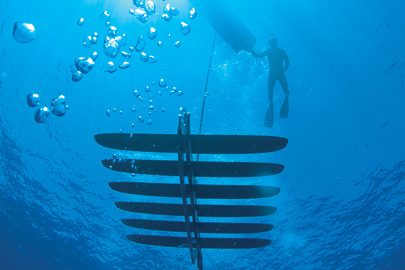 Despite its current troubles, expats say, the agency is still a rich breeding ground for entrepreneurs. "We were at NASA to do a startup," says McKenty, the Piston Cloud Computing founder, who points out that the agency is good at creating small, intensely focused teams. "We'd have a bunch of people in one room, working late and eating pizza," he says. Edward Lu, a former astronaut who has logged over 206 days in space, says: "NASA folks do quite well as entrepreneurs because there's a get-it-done philosophy." Lu joined startup Liquid Robotics, a maker of maritime robots, last year. Right now, he says, "Smaller companies can do things quickly and do higher-risk things."
 
Space, No Longer the Final Frontier
Edward Lu
At NASA: Astronaut, 1994 to 2007
Current role: Chief of innovative applications at Liquid Robotics, a maker of ocean robotics
 
Chris Kemp
At NASA: Chief technology officer for IT, 2006 to 2011
Current role: CEO of Nebula, maker of hardware for data centers
 
Matt Walliser
Then: Robotics intern at Ames Research Center, 2006 to 2009
Current role: Co-founder of Blossom Coffee, which is devising a high-tech brewer
 
Franklin Chang-Diaz
At NASA: Astronaut, 1980 to 2005
Current role: CEO of Ad Astra Rocket, which is developing plasma-propelled rockets
 
Scott Parazynski
At NASA: Astronaut, 1992 to 2009
Current role: CEO of DreamSaver Enterprises, maker of heatproof boxes
 
George Whitesides
At NASA: Chief of staff for the agency's administrator until 2010
Current role: CEO and president of Virgin Galactic, a commercial space travel company
 
Alan Stern
At NASA: Associate administrator for science mission directorate, 2006 to 2008
Current role: Chief scientist at Moon Express, a lunar transportation provider
BOTTOM LINE -
The bottom line: The brain drain at NASA has been a boon to Silicon Valley startups, which are snapping up former astronauts and engineers.
Before it's here, it's on the Bloomberg Terminal.
LEARN MORE