Why NTelos Gets the iPhone But T-Mobile Must Wait
Kevin Fitchard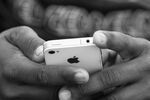 Apple has a new U.S. carrier partner for the iPhone, and once again, it's not T-Mobile. Nor is it MetroPCS, Cricket, or any of the large regional operators in the country. Instead it's NTelos, a carrier with only 400,000 customers in Virginia, West Virginia, and portions of the surrounding states.
Apple isn't snubbing T-Mobile or other regional operators; it's merely following the path of least resistance. NTelos's CDMA 1X and EV-DO use the exact same frequency configurations as the Verizon Wireless and Sprint networks, as does the network run by C Spire, the first small operator to land the iPhone.
Several other media outlets have reported that there are no technical reasons Apple can't offer T-Mobile an iPhone 4S. That's true, but there is one big practical reason: Apple would have to add support for T-Mobile's HSPA+ wireless frequencies if the device were to have more than just bare-bones 2G data connectivity. As we have pointed out before, adding new bands to the iPhone is much harder than it sounds, and building a specific variant of the iPhone for a single carrier is something Apple has so far been unwilling to do.
Things will change as Apple adds LTE to its smartphones. The LTE airwaves are so fragmented that Apple may be forced to design multiple versions of the iPhone to target different markets and even specific carriers. The two versions of the new 4G iPad were essentially custom-designed for AT&T's and Verizon's LTE networks. Furthermore, once T-Mobile completes its own LTE network in 2013, its 4G bands will match up with those of Verizon, AT&T, and the Canadian operators. That means any iPhone working on AT&T's network will work on T-Mobile's.
C Spire and NTelos may not be so lucky when it comes to that same 4G iPhone. The same forces that work in T-Mobile's favor will conspire against the smaller carriers. Today they benefit from the fact that to Apple devices, their networks look just like Verizon's. When LTE arrives, that advantage will go away.
NTelos will begin selling the iPhone 4 and the iPhone 4S on April 20, offering the former for as little as $50 and the 16 GB, 32 GB, and 64 GB versions of the 4S for $150, $250, and $350, respectively—all with two-year contracts. NTelos will offer two iPhone plans that cost $80 and $100, which vary voice usage, but both include substantial data buckets, 5 GB, and if customers exceed that cap their speeds will be throttled.
Also from GigaOM:
Updated: Forecast: Global Mobile Subscribers, 2010–2015 (subscription required)
Your Next NYC Cab Ride Could Be in a Mobile Office
Five Takeaways From the CloudStack-OpenStack Dustup
Instagram and the Android Effect
Fisker Unveils 2nd Electric Car, the Atlantic (Formerly Nina)
Before it's here, it's on the Bloomberg Terminal.
LEARN MORE