ForumWatch: Two-Timing a New Employer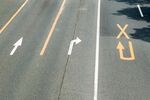 To hear Roxanne Hori tell it, entertaining a job offer after having already accepted one at a different company is a personal brand-breaking faux pas. Hori, associate dean of corporate partnerships at Northwestern University's Kellogg School of Management and a Bloomberg Businessweek guest blogger, says anyone even considering such a move should "stop right there!"
Should they? How is entertaining a second job offer before you start work any different from entertaining one after you've been employed there for a few months or a few years? Are there situations—such as an initial job offer well below your qualifications, or one that you have reason to believe might be withdrawn—in which entertaining a second offer might be warranted? Or is there no excuse for taking an interview with one employer after accepting a position with another?
If you've ever been in this situation (or have deeply held convictions about the subject) come to the Bloomberg Businessweek Business School Forums to share your thoughts. To take part in the discussion, visit the "Reneging on Accepted Job Offer" discussion thread.

—Francesca Di Meglio
Editor's Note: This blog post is part of a series about discussions taking place on the Bloomberg Businessweek Business School Forums, where prospective MBA program applicants, current students, and recent alumni trade admissions tips, job-hunting advice, and the occasional barbed comment. We invite you to join these discussions or start one of your own.
Before it's here, it's on the Bloomberg Terminal.
LEARN MORE