For Investors, a Little-Known Alternative to Groupon
by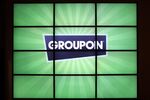 With Groupon once again in the headlines over questionable accounting, some investors may be hunting a daily-deal investment that doesn't offer the periodic jolts. Constant Contact hasn't gotten as much press as Groupon competitors like LivingSocial, but it may be getting new attention, with Groupon shares off 27 percent so far this year. In a blog post, Barry Randall, founder of Crabtree Asset Management, called Groupon and Constant Contact a "pair trade," a reference to the investing strategy of shorting one company and going long on another in the same sector. (Short interest in Groupon shares is about 60 percent higher than shorting of other Internet companies, as of March 15, according to Bloomberg data.)
If you think you don't know Constant Contact, think again. The Waltham (Mass.)-based company manages some of the e-mail lists sending newsletters and updates to your in-box on behalf of a local business, nonprofit, or neighborhood association. Constant Contact's core business of running the back end for these group e-mails, from tracking who opens the PTA newsletter to letting people unsubscribe, made up 88 percent of the company's $214 million in revenue in 2011. That produces a recurring monthly revenue stream from its 500,000 customers, more than two-thirds of which have fewer than 10 employees. The average Constant Contact client spends $38.22 per customer per month.
The company has been seeking ways to exploit its presence in so many local organizations to move beyond e-mail lists. It's added new ways for businesses to manage invitations and RSVPs for events and to survey their customers. A year ago it bought BantamLive, which it used to launch a new effort in January to help small businesses run social marketing campaigns on Facebook. After that announcement, investors sent the share price up more than 16 percent, the most since its initial public offering in 2007. The stock has gained 29 percent, to just under $30, this year.
Earlier this year, Constant Contact bought MobManager, which helps businesses handle the back-end administration of daily deals. That let Constant Contact start SaveLocal, its push into the coupon market. "If Groupon is quantity, SaveLocal is quality," Chief Executive Officer Gail Goodman said at an investor conference on March 5. She said Groupon's main value to local businesses is access to the daily-deal company's large e-mail lists, but that Groupon's list doesn't necessarily create customer loyalty. SaveLocal's offering lets small businesses offer deals to their own customer base—via Constant Contact's e-mail system—and then encourage those customers to share the deals with friends. It also lets the businesses set their own discount for the coupons instead of being forced into the 50 percent deals that are standard on Groupon.
Constant Contact is also looking to build out a mobile platform for businesses. In January, it paid $5.8 million to acquire CardStar, which will eventually let Constant Contact show consumers nearby deals on their mobile phones. Groupon already has those types of apps, but then again, it may also have regulators breathing down its neck.
Before it's here, it's on the Bloomberg Terminal.
LEARN MORE