business
Companies May Finally Be Starting to Spend That Cash
By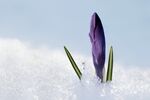 It's one of the many ironies of the last few years: The Federal Reserve lowered interest rates in order to (among other things) compel businesses to spend their cash rather than save it. And yet, the pile of corporate cash has grown astronomically in the face of interest rates kept near zero. According to Moody's, U.S. corporations were sitting on $1.24 trillion of cash at the end of 2011. That's more than 8 percent of the entire U.S. economy.
It's not hard to understand why companies are hoarding cash. With growth tepid and demand low, there's a decent chance a new factory built in the last couple of years would end up being an idle factory. And let's not forget one of the key lessons of the financial crisis: It's always better to have too much cash than not enough.
Nearly a quarter of that giant cash pile belongs to just five companies. Apple, Microsoft, Cisco, Google, and Pfizer have a combined $276 billion in cash and cash equivalents. And more than half of the whole thing is parked overseas, thanks to our 39 percent corporate tax rate, the highest in the world now. While it's true that firms have been putting some of that cash to use, a lot of it has gone toward things like dividend hikes and stock buybacks over the last couple of years, which don't exactly kick the economy into gear.
Some recent data indicate firms are finally starting to spend their cash on things that will actually grow the economy. The latest survey of small businesses by the National Federation of Independent Business shows that 57 percent of firms have made a capital expenditure over the last six months, the largest percentage since March 2008. Much of that appears to be going toward big-ticket items. A combined 63 percent of firms report spending on new equipment and vehicles. Nineteen percent of firms reported having spent $10,000 to $49,000 over the last six months, while 11 percent said they spent $100,000 or more.
A new survey of 2,200 executives of companies with up to 499 employees found that they expect to increase spending by 5.9 percent this year. That's likely a lowball estimate, since last year the same study by American City Business Journals predicted a 4.7 percent rise, when in fact spending increased 15.3 percent.
In a March 30 report, Citigroup's chief U.S. equity strategist, Tobias Levkovich, points to a "clear acceleration" in the capital spending intentions of the 735 nonfinancial public companies covered by Citi's equity research analysts. "[I]t is very clear that business has stepped up, even from levels considered in early January," Levkovich writes. "Indeed, the capital spending intentions are now up almost 11% for 2012 versus 2011, as compared with the previously planned 6% increase."
Said Levkovich in a phone interview on Tuesday afternoon, "Despite the fair amount of uncertainly related to China and Europe, there is a willingness among businesses to invest when it makes sense to do so, which is quite encouraging."
Some business sectors are spending more than others. According to Citi's research, gas utilities are expected to increase their aggregate capital expenditures by a whopping 82 percent this year from 2011—driven no doubt by the boom in natural gas supplies. Multiline retail firms, which include department and general merchandise stores, are expected to increase investments by 62 percent, while IT companies are set to spend 35 percent more this year on communications equipment and computers.
This should all bode well for the jobs picture, since increases in capital spending tend to be accompanied by hiring. After all, if you're going to buy a new piece of equipment, you're probably going to need someone to operate it. Levkovich refers to the NFIB's Hiring Plans Index as a strong leading indicator of the unemployment picture 12 months later, which he points to as evidence for a continued decline in the jobless rate through the rest of 2012. As noted by Tuesday's Chart of the Day on Bloomberg.com.
Before it's here, it's on the Bloomberg Terminal.
LEARN MORE